■What does Synspective's "Ground System Department" do?
Synspective's Ground System Department is responsible for the design, development, and operation of the small SAR satellite "StriX" series, as well as a satellite data platform (DaaS) to sell acquired observation data to customers.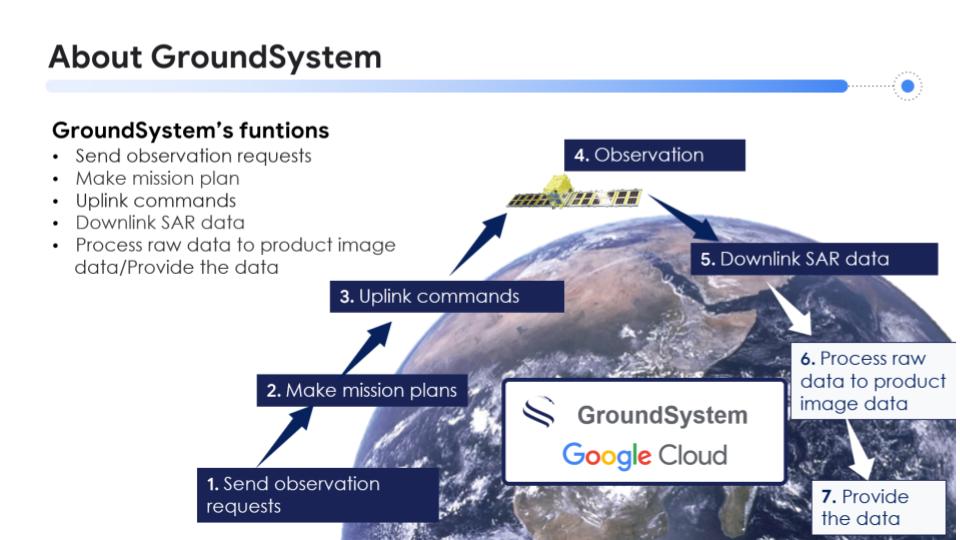 StriX's observation data is downlinked to ground stations around the world, including Norway, and stored in the Google Cloud Platform. The image analysis team of the Solution Development Department will convert the observation data into image data and store the data in the Cloud. We then sell this SAR imagery data to our customers on our data platform. The Ground System Department is also the hub of the Satellite System Development Department, the Solution Development Department, and the Business Development Department, which is responsible for data sales.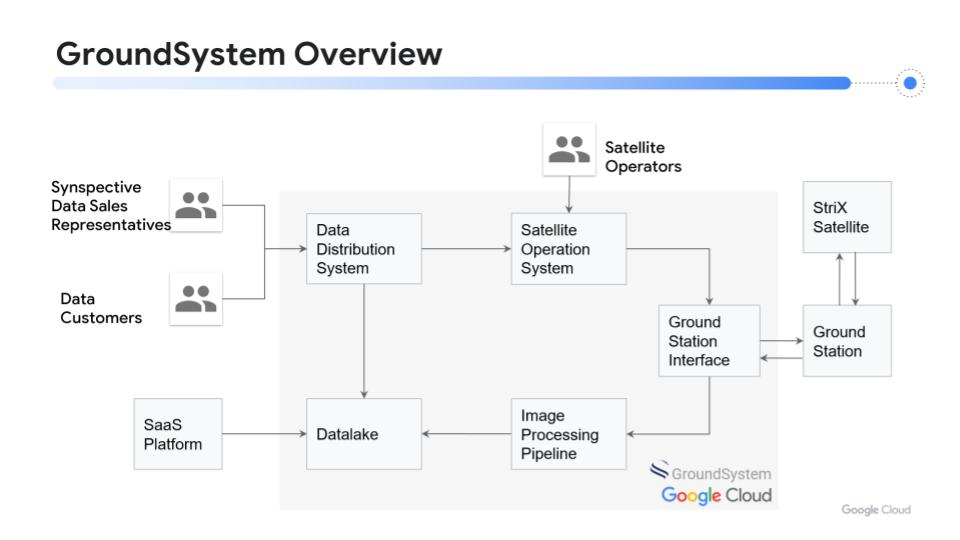 There are two teams in the Ground System Department. The Space Core Operation System team is responsible for the satellite operation system, while the SAR Image Distribution System team designs, develops and operates the satellite data platform (DaaS).
■Facing technical challenges that are worth tackling
Synspective aims to build a constellation of 6 satellites by 2023 and 30 satellites by the late 2020s. With a constellation of 30 satellites in low Earth orbit (LEO), it will be possible to observe any disaster in any part of the world within two hours (within 24 hours with 6 satellites).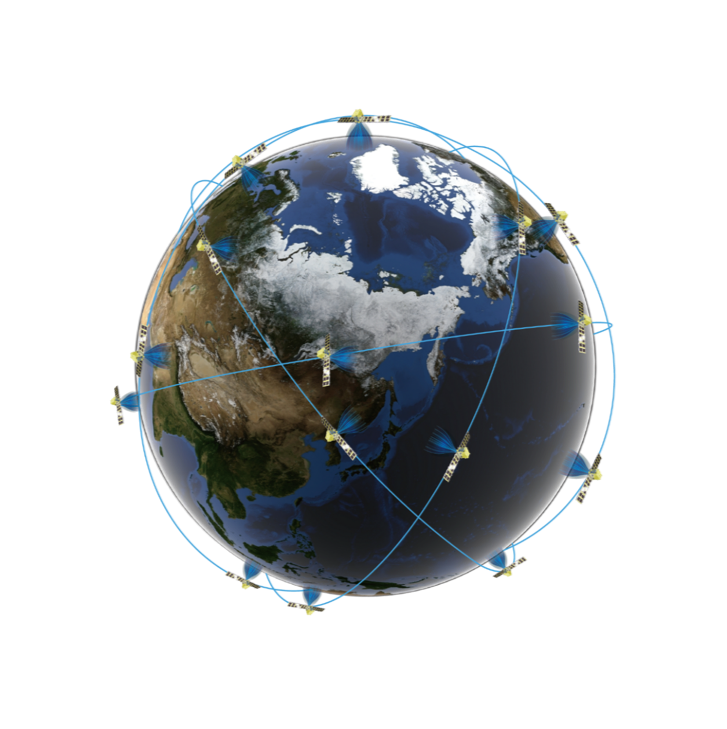 The first satellite was successfully launched in December 2020, and the second and third satellites are scheduled for launch within the next year. The Ground System Department is currently preparing for the full-scale automation of satellite operations and satellite data sales.
The system for operating and managing satellites in orbit handles a large amount of data and faces many technical issues. We need to create a system for stable operation to reflect feedback from customers and sales staff in the service.
Yutaka Suzuki, GM of Ground System Department, says
"Although it is a niche, working in the Ground System Department will provide you with knowledge and experience in the space industry, satellites and their operations, as well as development experience using GoogleCloud. There are many overseas members, so you can work in a global environment. While each member is working with discretion in their own field, team members respect each other's opinions and help each other to achieve the goal as a team. I try to delegate the authority to make technical decisions on architecture, languages, libraries, etc., to each team member so that they can take the lead in their respective fields."
■Many of the members of the "Ground System Department" come from different industries.
The following comments are from members, who are new to the space industry, about the best part of working in Synsepctive's "Ground System Department":
Hata, Cloud Engineer:
"I get a chance to use English in my daily work. Synspective offers a monthly language support program of 30,000 yen, so I take online English lessons in my spare time."
Gary, Data Processing Automation Engineer :
"I like working in tandem with the satellite operation team and also with the image processing team. It is a great learning opportunity to learn about the workings of an imaging satellite. The office culture is relatively flat and we can freely approach anyone from any department, which makes it quick to get stuff done."
Jay, Frontend-UX Engineer:
"I like Synspective's open work culture and its learning support, whether it is financial or mentoring for individual growth. It's very nice to have knowledge sharing events like conferences and seminars as well."
Yi-Tze, Cloud Infrastructure Engineer:
"I like the fact that Synspective is very supportive in one's learning aspirations. Employees can not only get financial support for work-related learning such as purchasing books and academic papers, taking online courses, attending external seminars or taking language lessons, but Synspective also conducts company-wide events such as Syns Forum or Syns Con, where employees can acquire knowledge outside of their job-specific domain."
■ The people who fits Ground System Department 
1) People who like to set their own goals and work hard.
2) People who want to grow while sharing their knowledge and learning experiences with team members from different countries and different fields of expertise.
3) People who share our vision of creating unprecedented new systems and services to solve social issues.
Members who do not have a background in the space industry are also actively engaged at Synspective, learning about satellites and satellite operations after having joined the company. If you are interested in working in the space industry and want to develop new systems with global team members, please consider your next opportunity with us at Synspecive. To apply, please go here.