Solution Overview
Global Geospatial Index (GGI) is an attempt by Synspective to contribute to Sustainable Development Goals (SDGs). GGI is a powerful tool to build composite indices constructed from various natural processes and human activities observable from satellites that can help users establish sustainability measures.
These indices explain the performance of ESG (Environmental, Social and Corporate Governance) and serve as evidence related to improvements that take place as consequences of particular economic or public policy, as necessitated in the creation of economic measures like PMI (Purchasing Managers' Index).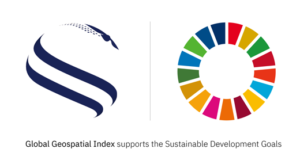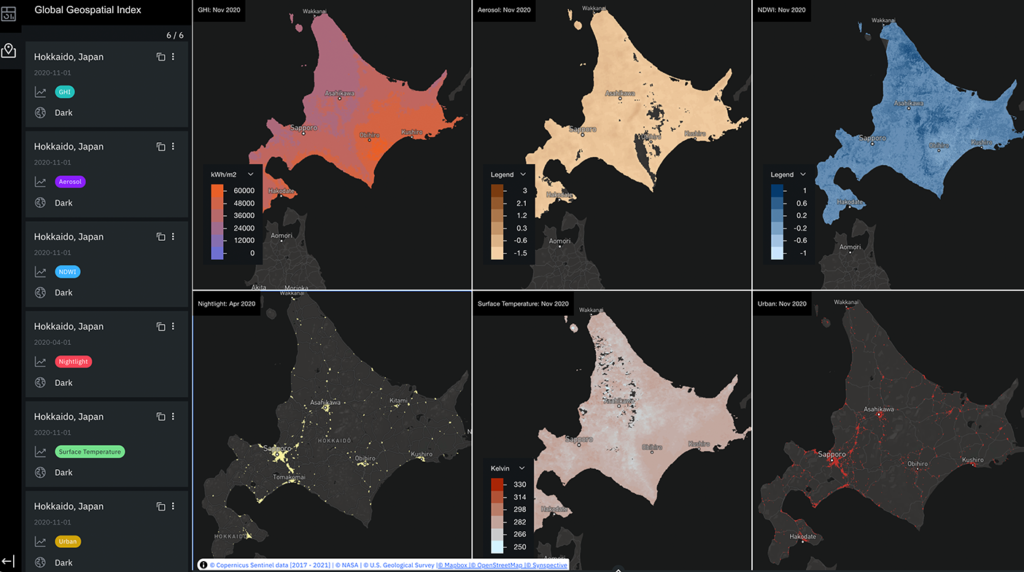 Benefits and Outputs
Easy access to Global Geo intelligence
Comparison with index x area x time
Intuitive UI/UX
This Solution Would Support
Government , NGO and Public sector
Analyst, Consultant, Researcher and Academia
| Index Name | Description | Spatial Resolution | Data frequency | Key Topic/Use cases |
| --- | --- | --- | --- | --- |
| Surface Temperature | Surface temperature data indicates temperature on the ground surface observed during the daytime. | 1 km | Monthly | Climate, Vegetation |
| Solar Irradiation | Global Horizontal Irradiation (GHI) explains the amount of all types of solar irradiation (both direct and indirect/diffused irradiation) received from the sun on a horizontal surface. | 1 km | Monthly | Energy, SDGs |
| Night-time Light | Night-time light data is the measure of surface radiance observed through satellite during night time. | 600 m | Monthly | Economic activity, SDGs |
| Normalized Difference Water Index | Normalized Difference Water Index (NDWI) explains the containment level of water on earth surface. | 30 m | Monthly | Vegetation, Climate change |
| Absorbing Aerosol Index | Absorbing aerosol index data contains information about aerosol containment in the ultraviolet spectrum of the air. | 1 km | Monthly | Climate change, Health, Economic activity |
| Urbanisation Index | Urbanisation data measures the area size of the built environment over a specified province/prefecture/state. | 10 m | Monthly | SDGs, ESG |
Trying out this beta product, we are willing to listen to your feedback. Based on that, Synspective will gradually expand the number of indexes useful for sustainable development and will offer more than 30 indexes by making it an official release.