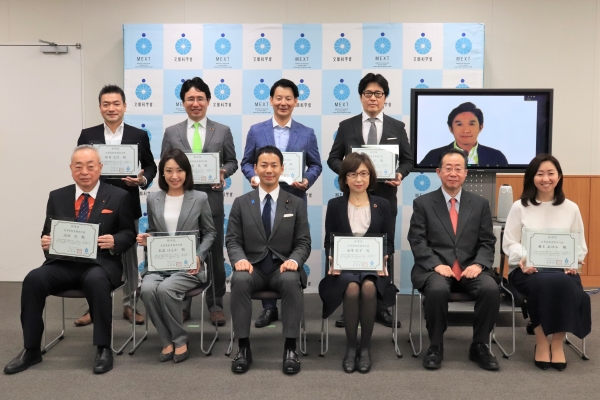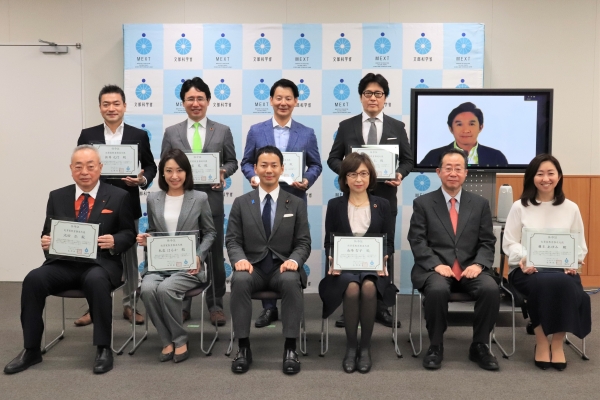 [Photo at appointment ceremony]
Our Founder and CEO, Dr. Motoyuki Arai, has been appointed the Entrepreneurship Education Ambassador by the Ministry of Education, Culture, Sports, Science and Technology (MEXT). He received the letter of appointment at the Minister's office in Chiyoda-ku, Tokyo. 
As part of the "Five-Year Plan for Startup Development" created in November 2022, MEXT will invest in the next generation of young, diverse leaders to gain the skills and expertise necessary to be successful in the startup space. With access to entrepreneurs, young students from elementary to high school will be able to learn about the entrepreneurial journey and the passion, knowledge, and creativity needed for a successful venture. 
"It has become possible to work and live in a myriad of ways," Arai reflected on this honorable appointment. "The boundary between the virtual and real are disappearing, and the capacity to develop and foster ideas and talent are ever-expanding. I hope to convey to the next generation the joy of living freely through all of my activities as ambassador."