Synspective is pleased to announce the successful completion of its first demonstration satellite, StriX-α. Launched on December 15, 2020, StriX-α re-entered the atmosphere on October 27 (UTC), 2023, marking the end of its mission.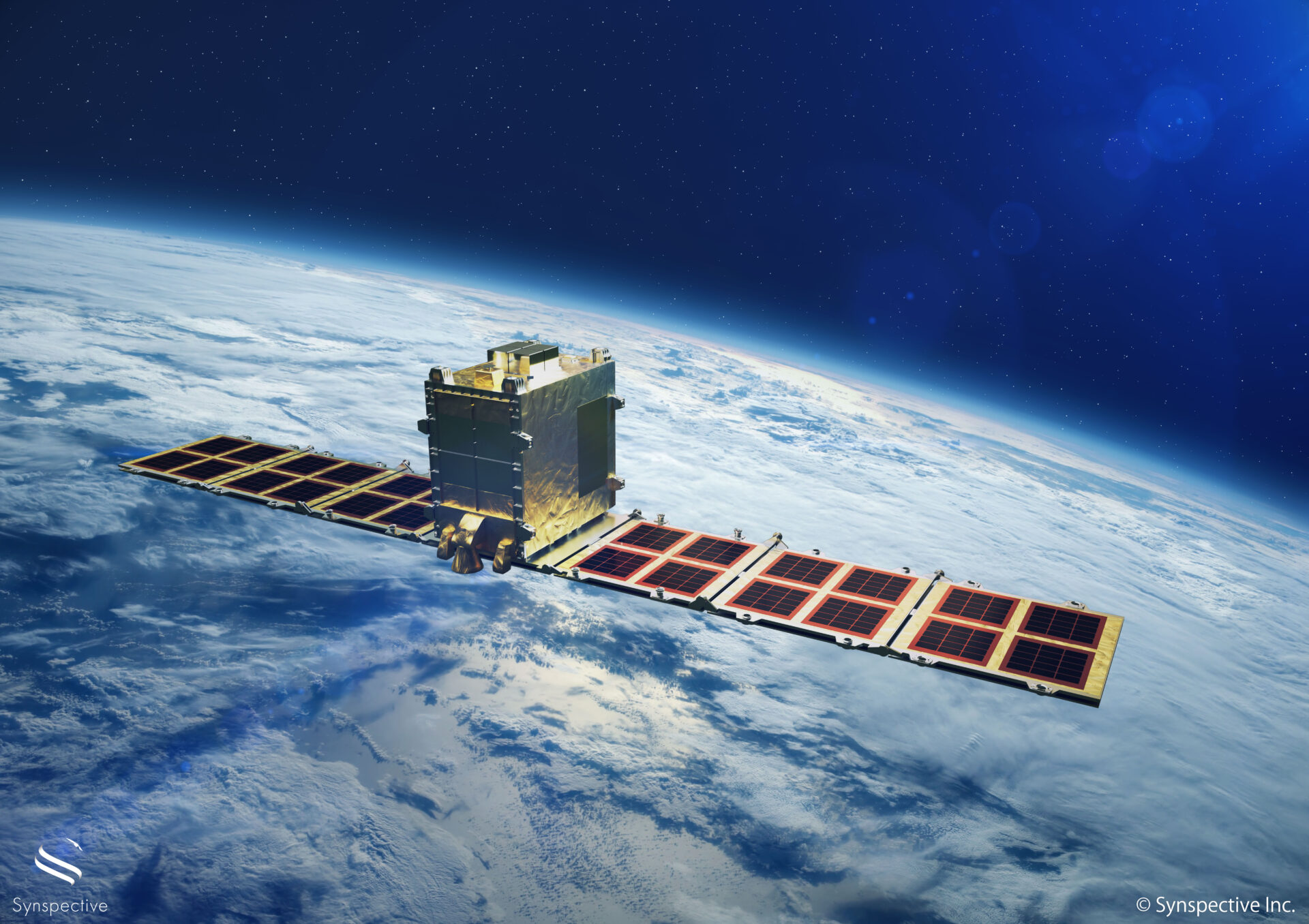 Synspective's Synthetic Aperture Radar (SAR) satellite technology originated from the ImPACT Program, an innovative research and development promotion program led by the Japanese government. Although its performance rivals that of traditional large SAR satellites, its design advantages — miniaturization, lightness, and cost-efficiency — make it feasible for mass production.
The completed StriX-α mission was a collaborative effort between Synspective, the Japan Aerospace Exploration Agency (JAXA), various universities, and the research insights derived from the ImPACT program. It involved the deployment of a small SAR satellite and corresponding system for in-space verification and subsequent ground system checks after satellite data retrieval. Through this mission, we produced, imaged, and distributed SAR data, marking crucial steps toward practical application. Alongside the subsequent launches of StriX-β and StriX-1, these efforts have contributed to initiatives such as the "Demonstration for the Expansion of Small SAR Constellation Usage," promoted by the Cabinet Office Space Development Strategy Promotion Office for the fiscal years 2022 and 2023.
StriX-α successfully launched into its target sun-synchronous orbit at an altitude of 500 km on December 15, 2020 at 19:09 from the Mahia Peninsula, New Zealand, aboard Rocket Lab's Electron Rocket. Subsequently, on February 8, 2021, StriX-α captured its first imagery, marking a milestone as Japan's first privately-operated small SAR satellite (around 100 kg class).
After acquiring initial imagery, StriX-α consistently operated without major issue. About three years later, it successfully re-entered the atmosphere, completing its design lifespan* and marking the end of its mission. From the outset, our company meticulously planned the satellite's life cycle. Following the Japanese Space Activities Act, we've prioritized measures to minimize space debris, a pressing concern in recent times, ensuring minimal impact up to its re-entry.
* The StriX-α's design lifespan is three years. As we transition from a demonstration to a commercial model, we aim for a lifespan of over five years.
The satellites currently in operation are the demonstrator, StriX-β, and the commercial demonstrator, StriX-1. As we proceed with more launches, our goal is to consistently achieve results that enhance the world's efficiency and resilience.