Press Release
2019. October 1
株式会社Synspective

Japanese Space Industry Startup "Synspective"
Moves to a New Office to Accommodate for Fast Growth

TOKYO-2019, October 1st – Today Synspective Inc., a Japanese company providing satellite data solutions using small sized SAR (Synthetic Aperture Radar) satellites announces its headquarters relocation.
The company is moving and aggregating all of its operations under the same roof to a newly renovated, four-story building in Koto-ku, Tokyo. Following a successful first round of investment of over USD100 million, Synspective's accelerated growth warranted a new office to accommodate for the influx of new employees and business explanation demands.
■ New Location
Synspective's new Headquarters' location will be in Kiyosumi Shirakawa, located in east Tokyo. The area is known as a cultural hub with an authentic feel of preserved Japanese heritage, hosting many museums and parks.
The four-story building will gather all the company's functions under the same roof, increasing efficiency and interdepartmental synergies. A spacious basement floor, answering to all the special requirements for the SAR satellite development needs has been outfitted to house the Satellite development team and their work. The other three floors will accommodate the administrative, business, and solutions engineering functions.
■ Design
The office is designed as a Co-creation space where members of Sysnpective, clients, and partners can get together and create new solutions using Synspective's satellite data services.
As an overall design, the interior is conscious of the "earth and space colors" reflecting the connection between the two themes in relation to satellites' purpose, interactions, and journey. The project was supervised by the design workflow team of AnyProjects Inc, while, Vis co. ltd. was in charge of design and construction.
The satellite development lab will reside on the basement floor, while the first floor is an open space that allows visitors to interact freely with each other and doubles as a space for holding workshops with up to 40 people. The workspaces on the 2nd and 3rd floors are "free-address" and the overall space is designed to facilitate cross-functional communication between departments.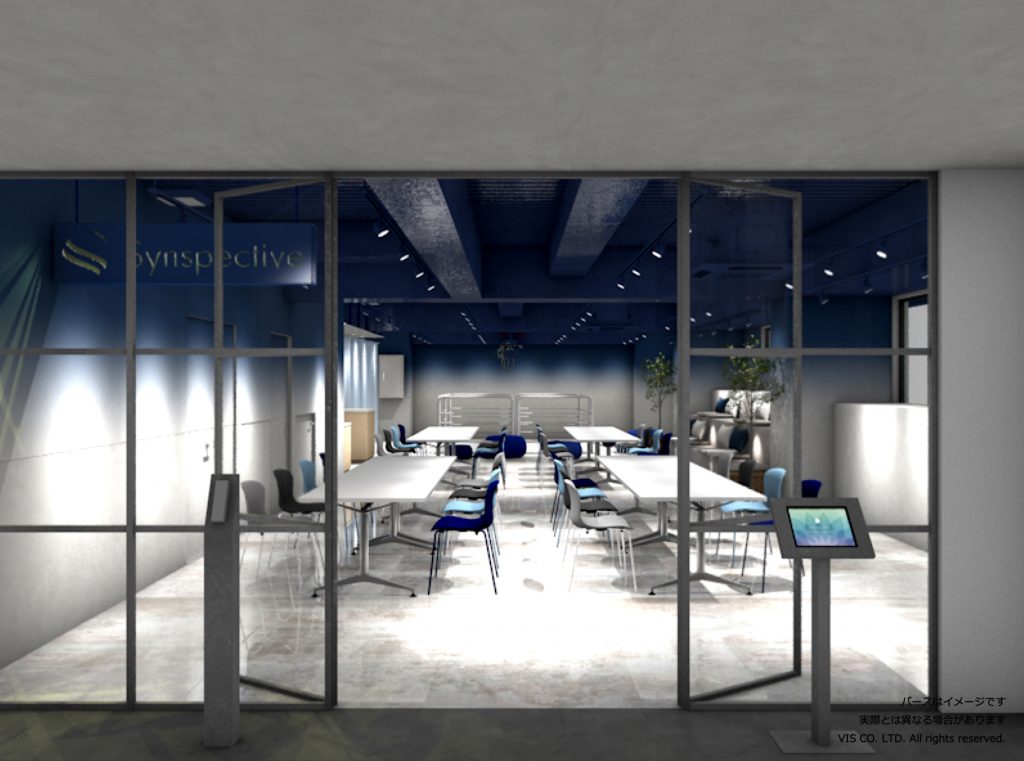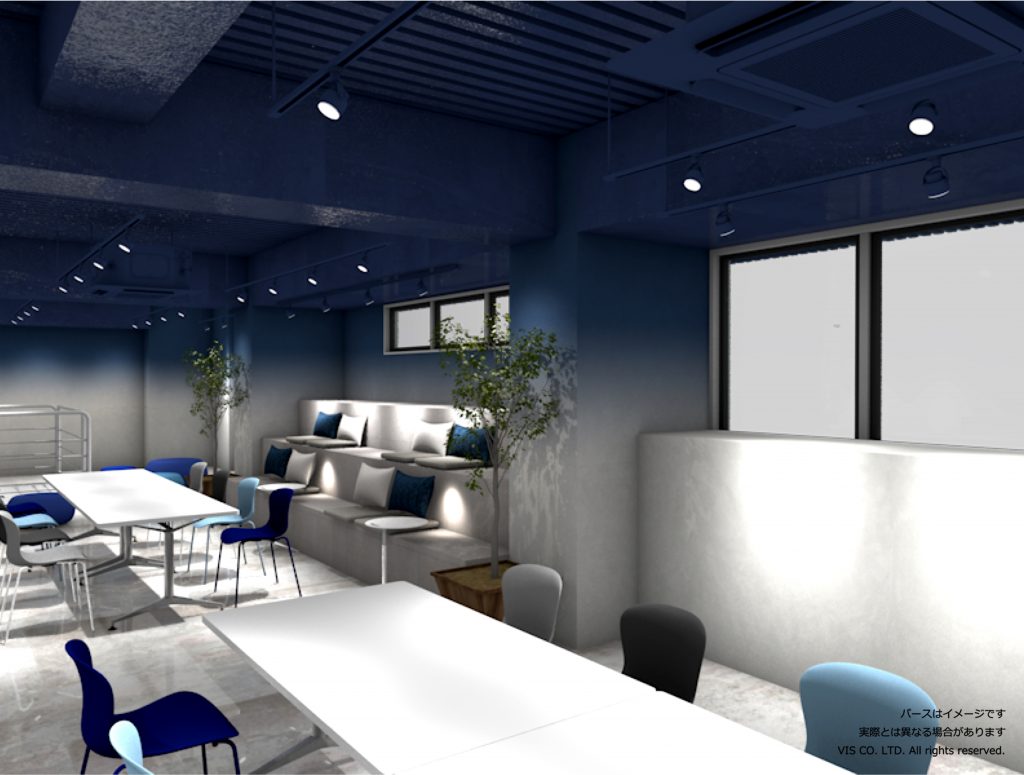 ■ Made with people in mind
The entire space has been carefully designed to reflect the human centric culture of the company and its values. The company strives to provide an environment where individuals keep their individuality and therefore their unique value and contributions. Synspectives' philosophy is that timing and environment for peak performance and personal fulfillment is not the same for everyone and so the company's working practices and values are reflected in this new space, aiming to provide a feeling to all employees that they can design their future individually, together, and as a company.
Synspective's Co-founder and CEO, Motoyuki Arai, commented that, "We respect and encourage the opinions and diversity of working styles of a wide variety of people from different backgrounds and nationalities. In this new office, we will demonstrate even better inspiration and creativity in our work to change people's vision, through new data capturing and new understanding in order to achieve a more sustainable world."
■New address
THE BREW KIYOSUMISHIRAKAWA 1F
3-10-3 Miyoshi Koto-ku, Tokyo, 135-0022
■Synspective Inc.
Synspective provides one-stop solutions by satellite gathered geospatial data. The core technology was developed by the ImPACT program led by The Cabinet Office, Government of Japan, building small SAR satellites and constellation, allowing frequent observation of areas of interest. Synspective uses SAR satellites to provide data and produce user-friendly information to Governments and Private Companies.
【MEDIA CONTACT】
Synspective PR
Global Media Inquiry: Sonia Solova
General Media Inquiry: Hitomi Fujikawa
press@synspective.com