Press Release
2020, December 15th
Synspective Inc.
Japanese Space Industry Startup 
Synspective's First Satellite "Strix-α" Successfully Reached Its Target Orbit
  TOKYO-2020, December 15th – Synspective Inc., a SAR satellite data and related solutions provider, announced today that "StriX-a", its first SAR satellite, has successfully been put into its target orbit.
At 19:09 on December 15th (JST), the small SAR satellite "StriX-α" was launched by Rocket Lab's Electron, from New Zealand's Mahia Peninsula launch site, and put into target orbit: a Sun Synchronous Orbit (SSO), with an altitude of 500km.
Functions including both observation and data acquisition, will be verified over the next several months. Details will be updated on Synspective's website.
Synspective founder and CEO, Dr. Motoyuki Arai, commented:"Thanks to the efforts and hard work of both the Rocket Lab and Synspective teams we were able to achieve a successful launch, despite the difficult environment of COVID-19. With the launch of StriX-α, Synspective will be able to demonstrate its satellite capabilities and data processing technology. This is the first step towards our constellation of 30 satellites and along with the development of our solutions, a full-scale business expansion will begin. Starting with this success, we will move tangibly closer towards the attainment of an advanced world, expanding people's understanding and learning capabilities with new data and technologies."
Rocket Lab founder and CEO, Peter Beck, says:"Congratulations to the team at Synspective for the successful deployment of their first satellite. We're proud to be able to continue to provide dedicated launch opportunities for small satellite customers like Synspective, so that they no longer face long waits to launch on unproven launch vehicles or have to fly with limitations as a secondary payload on rideshares without the in-space maneuvrability our Kick Stage provides for small sats."
■ About "StriX-α"
Synspective's SAR satellite technology was initially developed through the "ImPACT" program led by The Cabinet Office, Government of Japan. "StriX-α" is a product of this effort, further developed for commercial use through Synspective and is now the company's first demonstration satellite.
 "StriX-a" is in the 100kg satellites class and  about 1/10 of a conventional large SAR satellite. The SAR antenna is five meters long. While folded at launch it deploys in orbit. The StriX satellite constellation can target data with a ground resolution of 1-3m, single polarized (VV), and a swath width of more than 10-30km. The satellite is capable of two observation modes: strip map and  sliding spotlight.
We plan to launch the demonstration satellite "StriX-β (Strix Beta)" following StriX-α in 2021. By 2022, Synspective will launch four commercial satellites, aiming to build and operate a system that enables wide-area, high-frequency, ground observation with a constellation of 30 satellites.
■ "StriX-α" performance table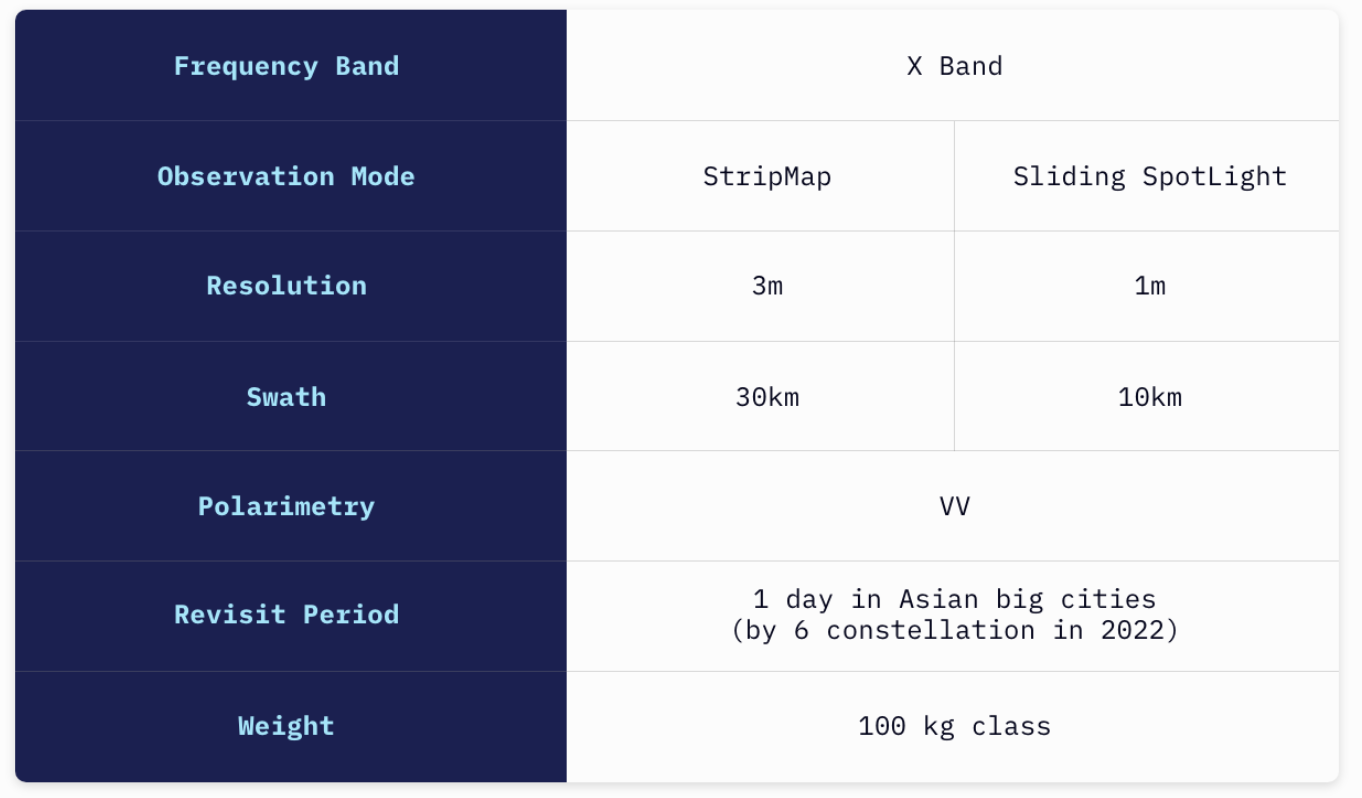 ■Image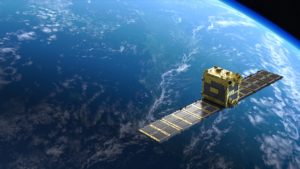 ■You can check the latest information about our launch mission here.
URL:https://synspective.com/mission
 ■About Synspective
Synspective provides one-stop-solutions by satellite gathered geospatial data. The core technology was developed by the ImPACT program led by The Cabinet Office, Government of Japan, building small SAR satellites and constellations, allowing frequent observation of  areas of interest (AOI). Synspective uses its satellites to produce SAR data which can be provided to both government and commercial clients as-is, as well as transform that data through AI solutions to produce insights and user-friendly information across industries.
■About Rocket Lab
Rocket Lab is the world's leading dedicated small satellite launch provider. Founded in 2006, Rocket Lab provides end-to-end mission services, including complete satellite build and launch solutions, that provide rapid, frequent and reliable access to space. Since its first orbital launch in January 2018, Rocket Lab has delivered 95 satellites to orbit on the Electron launch vehicle, enabling operations in space debris mitigation, Earth observation, ship and airplane tracking, and radio communications. Headquartered in Long Beach, California, Rocket Lab designs and manufactures the Electron launch vehicle and Photon satellite platform. Electron is a full carbon-composite launch vehicle tailored for small satellites. Photon is a complete spacecraft bus solution that can be tailored for a range of missions. Together Electron and Photon offer an all-inclusive spacecraft build and launch service for Rocket Lab customers. Rocket Lab operates launch sites in Māhia, New Zealand and Wallops Island, Virginia. To learn more, visit www.rocketlabusa.com.