PRESS RELEASE
Japanese Satellite Company Synspective Signs Launch Agreement
with Germany's Exolaunch to Launch the third SAR Satellite "StriX-1" on Soyuz-2
The companies extend existing cooperation to launch StriX-1 in mid-2022 in addition to Synspective's second StriX-beta satellite scheduled for launch later this year
 Tokyo, Japan and Berlin, Germany – September 16, 2021 – Synspective Inc., a SAR satellite data and analytic solution provider, announced a new Launch Agreement with a small satellite launch services provider, Exolaunch, to launch Synspective's third demonstration SAR satellite "StriX-1" on a Soyuz-2 launch vehicle in mid-2022. The companies extended their collaboration after signing a launch agreement for the second Synspective's demonstration SAR satellite "StriX-beta", which is currently under the final preparations for launch later this year.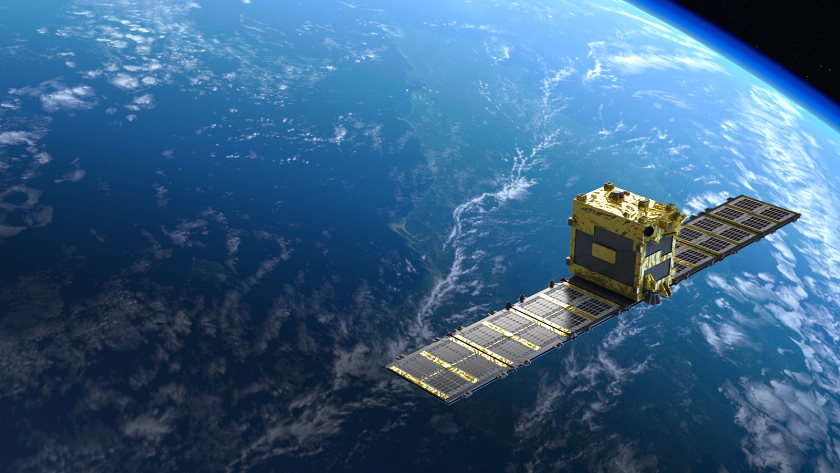 Synspective's SAR Satellite © Synspective
Strix-1 is the third satellite of a 30 SAR satellite constellation that Synspective is planning to deploy by the late 2020s. This LEO constellation will be capable of observing the location of a disaster occurring anywhere in the world within 2 hours
(within 24 hours with the first 6 satellites built and deployed by 2023). 
Dr. Motoyuki Arai, founder and CEO of Synspective, said, "Following the launch of our small SAR satellite, 'StriX-β', we are pleased to entrust the launch of the third satellite, 'StriX-1', with Exolaunch, whose courteous and flexible response has given us peace of mind during this difficult Covid-19 situation. The 'StriX-1' commercial prototype, together with the released solutions for infrastructure development and disaster risk management, will be the basis for our future business expansion. We will accomplish this mission and steadily achieve results to enhance global efficiency and resilience."
Exolaunch is arranging a dedicated custom orbit for Synspective's satellites deployment along with the launch, end-to-end mission management, and integration services. Earlier this year the teams of Synspective and Exolaunch successfully completed the joint tests with the Soyuz launch vehicle's interfaces and conducted a site survey at Vostochny launch site prior to the upcoming launch campaigns.
"We admire seeing a rapid growth of Synspective's SAR satellite constellation and are privileged to strengthen our cooperation by arranging the launch for one more satellite, StriX-1" said Jeanne Medvedeva, VP of Launch Services at Exolaunch. "Both StriX-beta and StriX-1 are on track to launch into Synspective's custom orbit via Exolaunch's services to ensure the outstanding performance of Synspective's constellation on orbit". 
Synspective is currently developing an automated process that analyzes the observed data, assesses the situation of the damaged place at the early stage, and provides a solution. By establishing its constellation, Synspective aims to contribute to significant improvements in the world's disaster response efforts.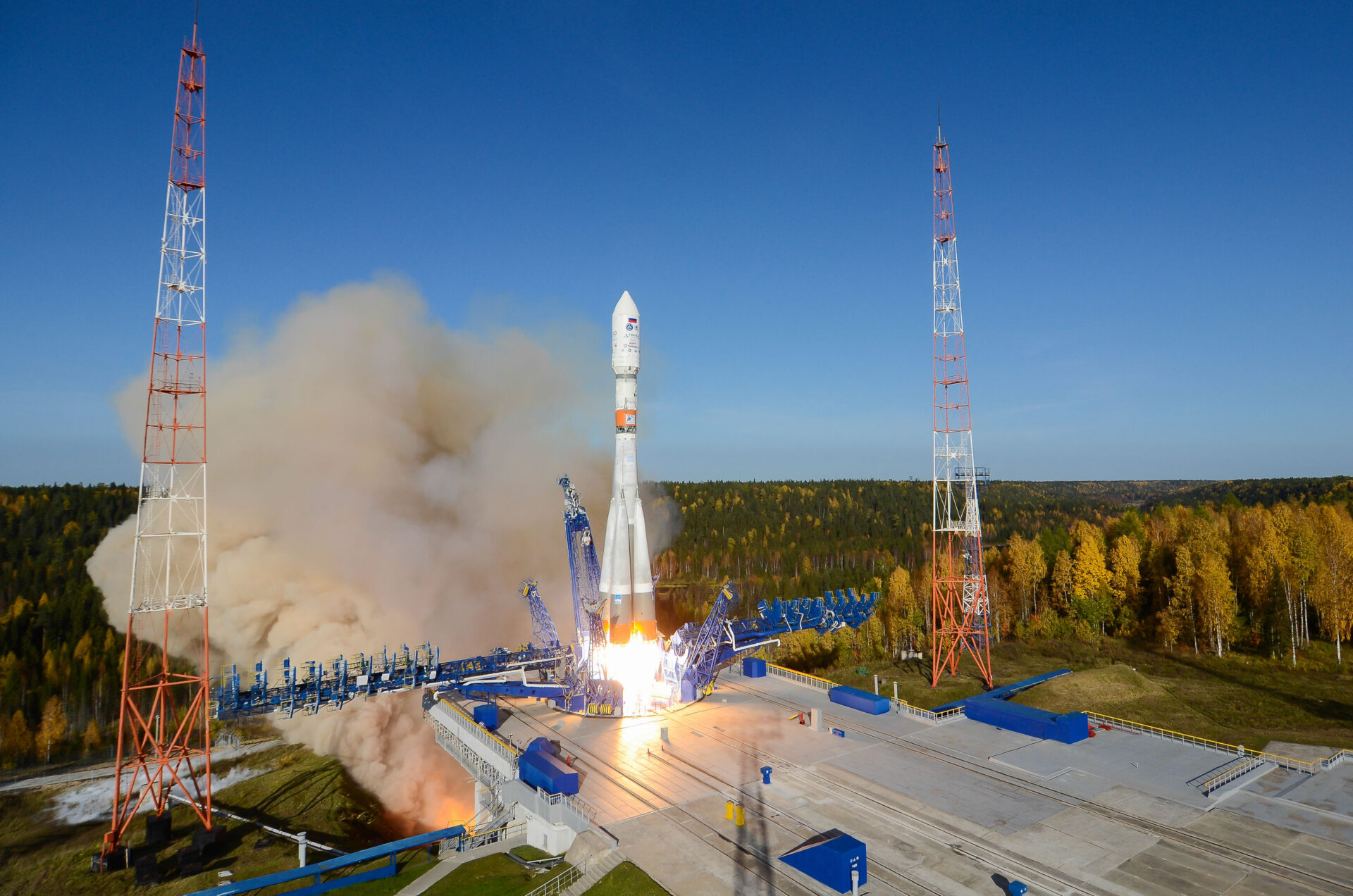 Soyuz-2 LV lift-off © Roscosmos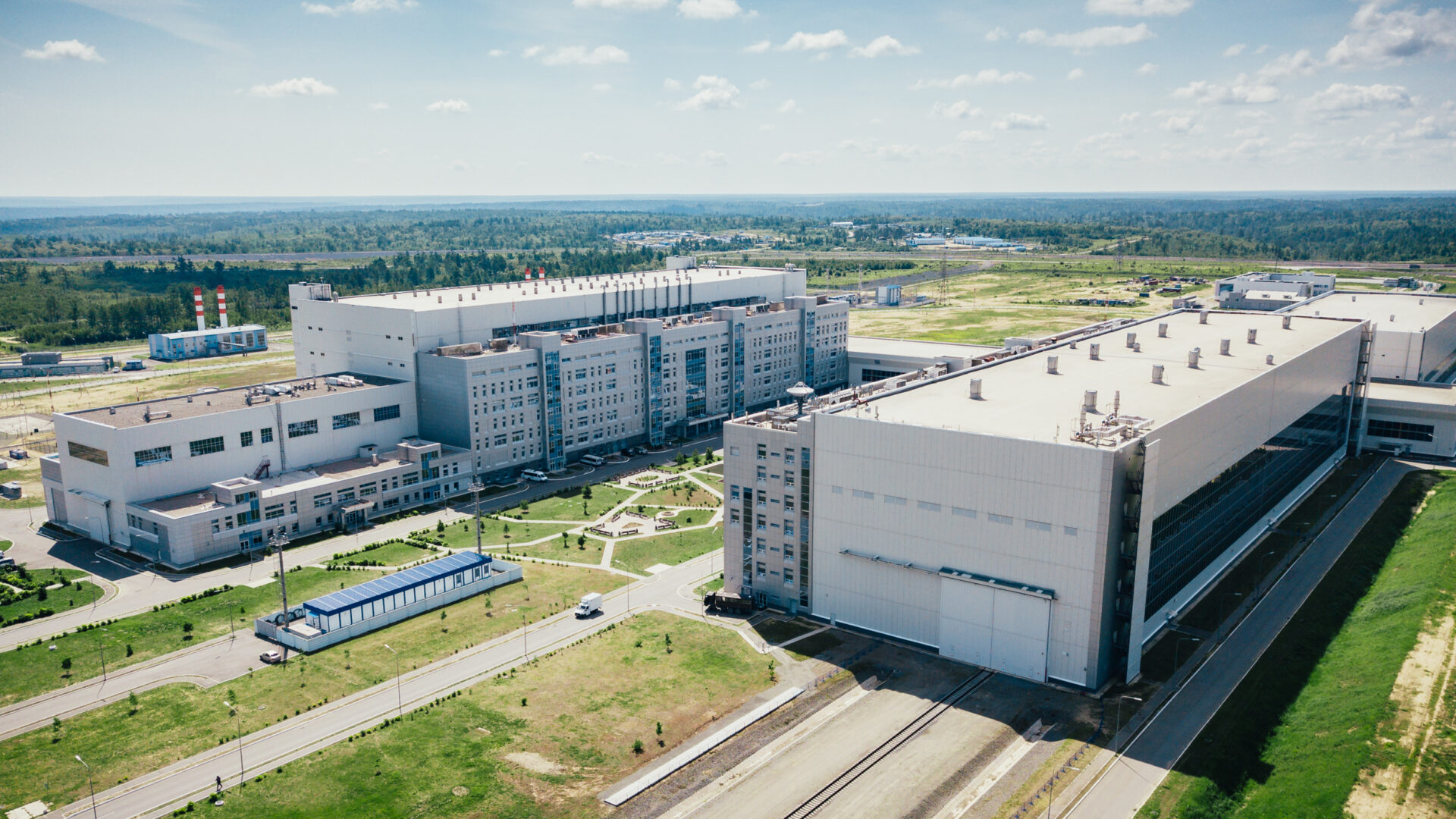 Vostochny launch site © Roscosmos
About Synspective
Synspective provides one-stop-solutions using geospatial data from its own SAR satellites, upon its mission to create a progressive world based on real data. The core technology was developed by the ImPACT program led by The Cabinet Office, Government of Japan.  Synspective is building a constellation of its own small SAR satellites to provide data and analytic information to governments and commercial outfits. 
For more information, visit: https://synspective.com/
Media Contact:
Synspective PR   press@synspective.com
About Exolaunch
Exolaunch (Germany, USA) is a global leader in rideshare launch, deployment, in-space transportation, and integration services for the New Space industry.
With a decade of flight heritage and 170 satellites launched on 13 missions across world known launch vehicles, Exolaunch has an industry insight it can leverage to develop one-stop-shop solutions tailored towards meeting customer needs and addressing market trends. Exolaunch executes launch contracts for the New Space leaders, the world's most innovative startups, research institutions, government organizations, and space agencies. The company manufactures advanced lightweight and flight-proven separation systems to deliver the best-in-class integration and deployment services for small satellites. Exolaunch is also developing a line of environmentally-conscious space tugs named Reliant to provide last-mile delivery services and remove space debris reliably. Exolaunch is committed to making space accessible for everyone and to promoting safe, sustainable and responsible use of space.
For more information, visit: www.exolaunch.com or get in touch at info@exolaunch.com.
Media Contact:
Exolaunch PR media@exolaunch.com
—–
About Synthetic Aperture Radar (SAR)
SAR (Synthetic Aperture Radar) satellites send microwaves to Earth to capture the shape of the ground surface and buildings. In most regions in Asia, observation during long and frequent rainy seasons has been a challenge with optical satellites. SAR can achieve stable observations independent of time of day/night or weather conditions.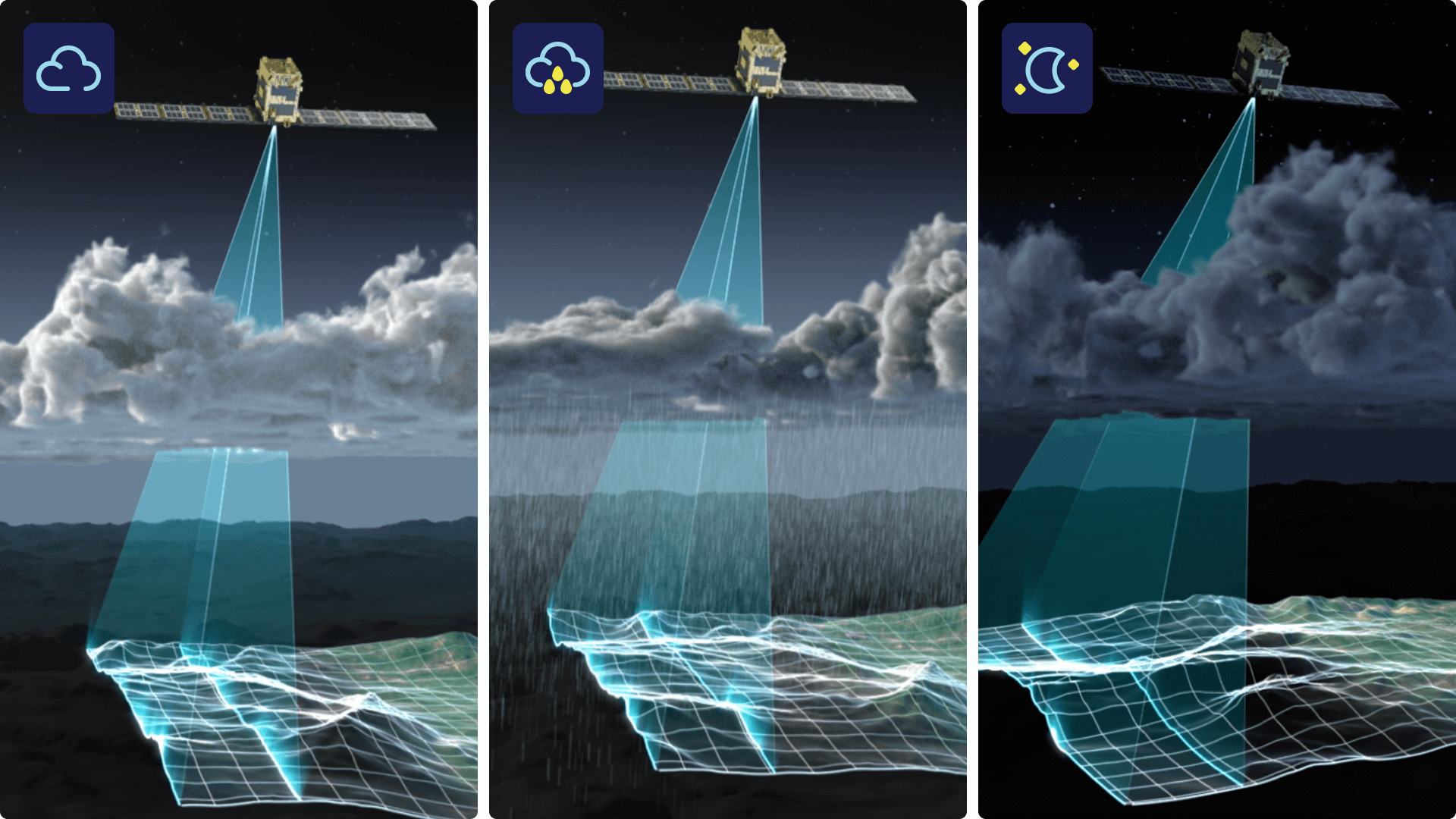 Synspective's satellite data solution development
We provide various solution services as SaaS that solve customers' problems by utilizing satellite data. In addition, the combination of various data (IoT data, PoS data, GPS, thermal sensors, etc.) with analytic information from SAR images can support important decision- making. 
【Service Lineup】
1.Land Displacement Monitoring
The "Land Displacement Monitoring" service originates from InSAR*2 analysis that is capable of detecting timely vertical land displacement, in millimeters, over a wide area. This service enables periodical observation and understanding of land subsidence and deformation.  It takes a lot of time and labor to understand the risk of land subsidence and landslides over a wide area. By leveraging Synspective's new service, cost and time is reduced, when compared to the traditional observation and control techniques associated with these ground change risks. This new service's expected use is multifaceted and can be applied in many land risk management projects such as construction projects, airport maintenance projects, and subway development projects, among others.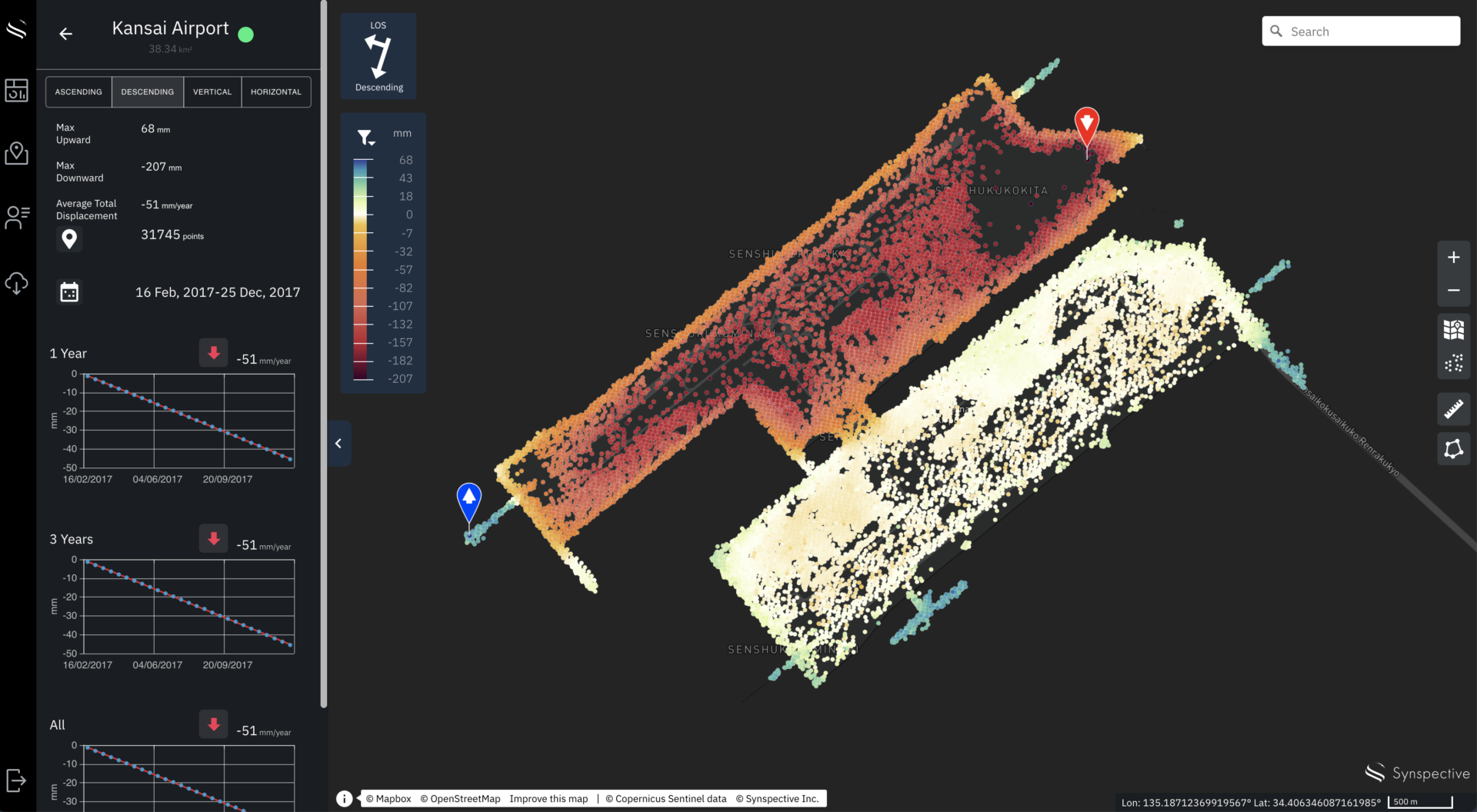 Demo Image
2. Flood Damage Assessment
The "Flood Damage Assessment Solution" is a service that evaluates inundation damage (inundation area, inundation depth, damaged roads, damaged buildings) as a measure during a disaster response. In the event of a disaster, especially when affecting large areas, early information and fast action are critical. SAR satellites are capable of all-weather, ground observation at any time of day. As such, when a flood occurs, it is possible to quickly grasp the gravity of the situation and evaluate the damage without delay. Furthermore, by utilizing cutting-edge AI methods, the service can also identify the level of impact on facilities, such as roads and buildings, in a speedy manner.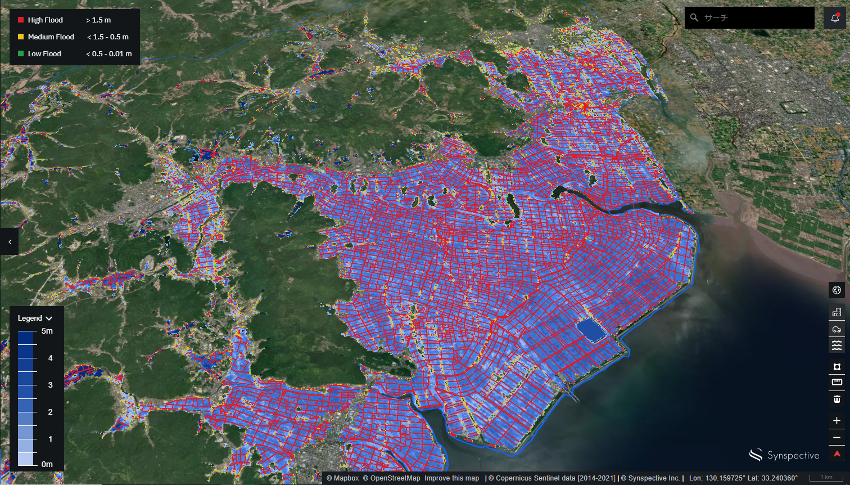 Analysis of Rokkaku River flooding by Flood Damage Assessment (FDA)