The launch of small SAR satellites into space is changing how we see the world around us and can help us overcome global challenges. We listened to Customer Solutions Engineer Ashok Krishnan as he spoke about synthetic aperture radar (SAR) satellites and how they can play a major role in creating opportunities for greater exploration of the earth and serving as a tool in the investment decision-making process.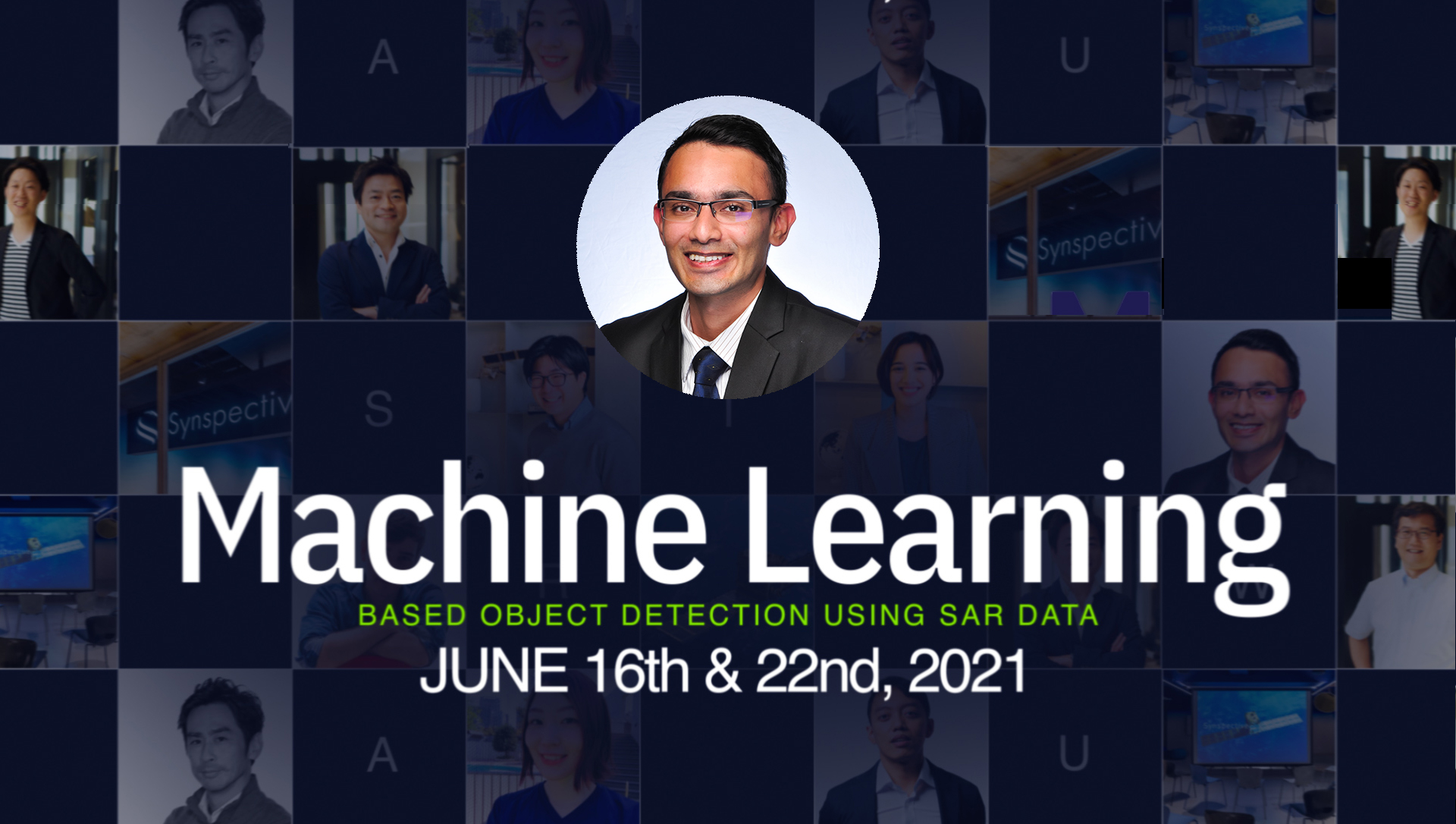 1.SAR imaging satellites are reliable, and cost effective.
SAR can capture clear radar images with high precision and resolution. Unlike optical imaging sensors, SAR is insensitive to weather conditions and is capable of operating under any weather condition. SAR satellites can also operate at any time of the day or night. With a full constellation of satellites scheduled to be operational over the next few years, we will be able to monitor flood and landslide prone areas in South and East Asia once every few hours. Data from SAR imaging can provide assessment, analysis, and monitoring for disaster prevention and crisis management.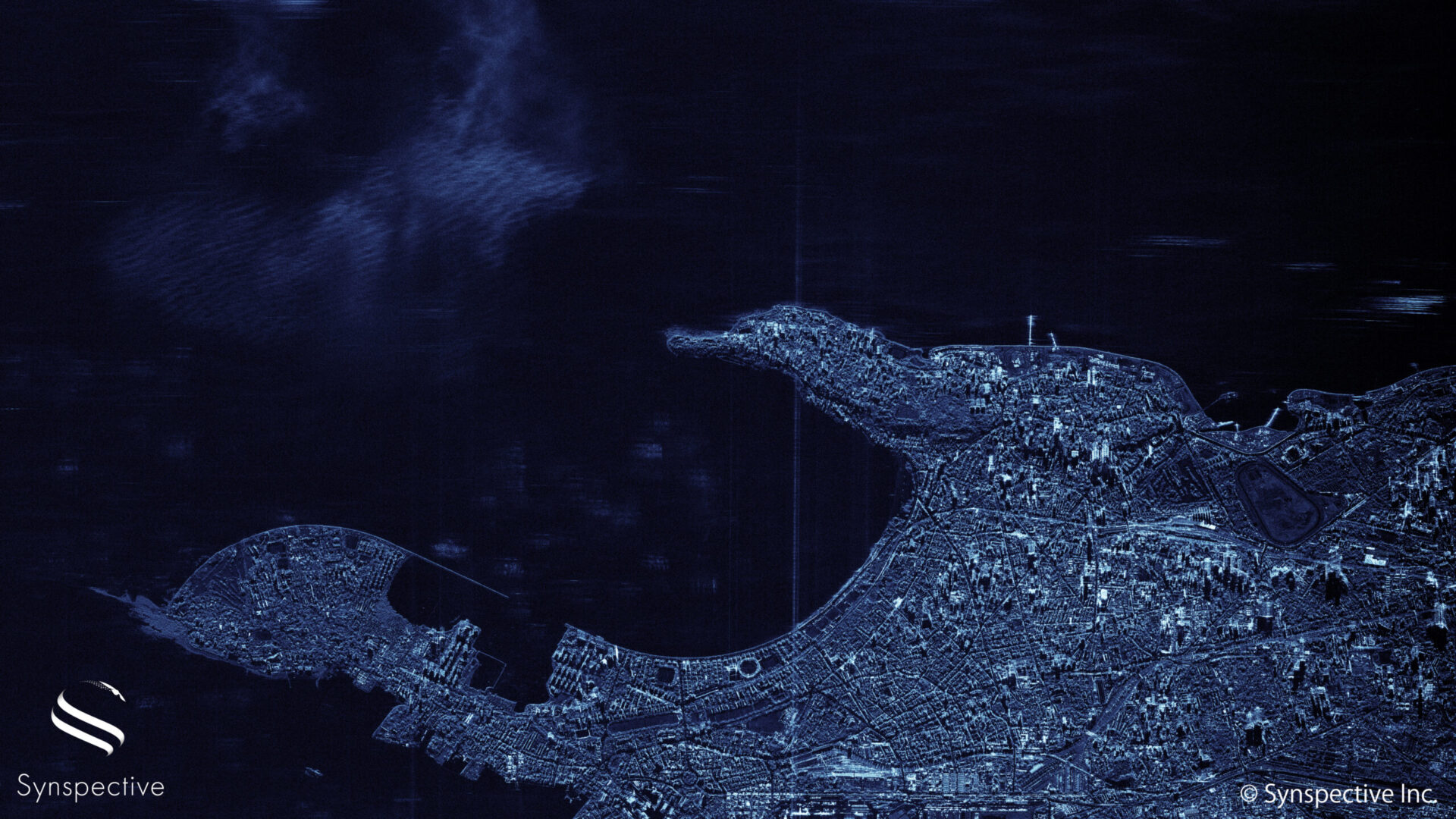 The image of Mubai, a densely populated city on India's west coast, was taken by StriX-α, Synspective's first satellite launched in Dec 2020, using Sliding Spotlight mode.

Synspective SAR Sliding Spotlight Imagery of Tokyo, Japan, captured in April 2021.
 2. Automatic Object Detection discerns fact from fiction
With the ascension of small satellite deployment and improved imagery, capturing footage of the earth day and night is within reach. Stakeholders across many industries will be able to gather real-time data with little regard to political boundaries and will be less reliant on official channels. This ensures that stakeholders can form independent opinions and ascertain information when national governments are less forthcoming or unable to provide critical data.  For example, by detecting the container traffic at ports, we can provide real-time intelligence on the export performance of a country which could help investors and financial institutions. This information could reduce their reliance on official government data which is often fudged or inflated for political reasons.
3. Satellite imagery provides important economic intelligence to secure global shipping lanes and strategic passages
Marine observation and connectivity data ushers in new possibilities for navigation and ocean protection. As 70% of the Earth's surface is covered by water, observation satellites are increasingly important to survey wide areas of the ocean and safeguard global shipping and distribution routes. Operating under any condition, SAR imagery gives us a clear image of what is happening at the sea surface including ship movements, which is valuable for how logistics, ports, shipping companies, and adjacent industries plan and operate their businesses.
Additionally, SAR imagery can be used to detect suspicious activities at sea with clarity. By fusing automatic identification system (AIS) data and our own deep learning-based automatic ship detection algorithm, we can now easily identify illegal ships at sea and close to the port. This level of transparency can provide solutions to address global security threats such as terrorism, violations of international sanctions, and illegal fishing.
4. You can help us shape the future of the new space age. Join us.

We are composed of over 100 staff members spanning 19 countries across the globe. Inspired by new satellite ventures in space, we leverage creative and futuristic technologies to see the world anew and provide new possibilities here on earth. We are looking for scientists and engineers from a range of different backgrounds with fresh ideas to create a learning world and advance satellite technologies and solutions. Additionally, follow us on LinkedIn to learn more about our latest research, development activities, and upcoming launch deployments around the world.

More
Synspective Webinar Report – Why SAR Satellites are making waves