Synspective Inc., a synthetic aperture radar (SAR) satellite data and solutions provider, and NeoGeoInfo Technologies Pvt Ltd., a technology oriented geospatial services organization, jointly announced that they are partnering together to utilize Synspective's analytic solution services for infrastructure, utilities, disaster management, forestry, and defense/national security in India.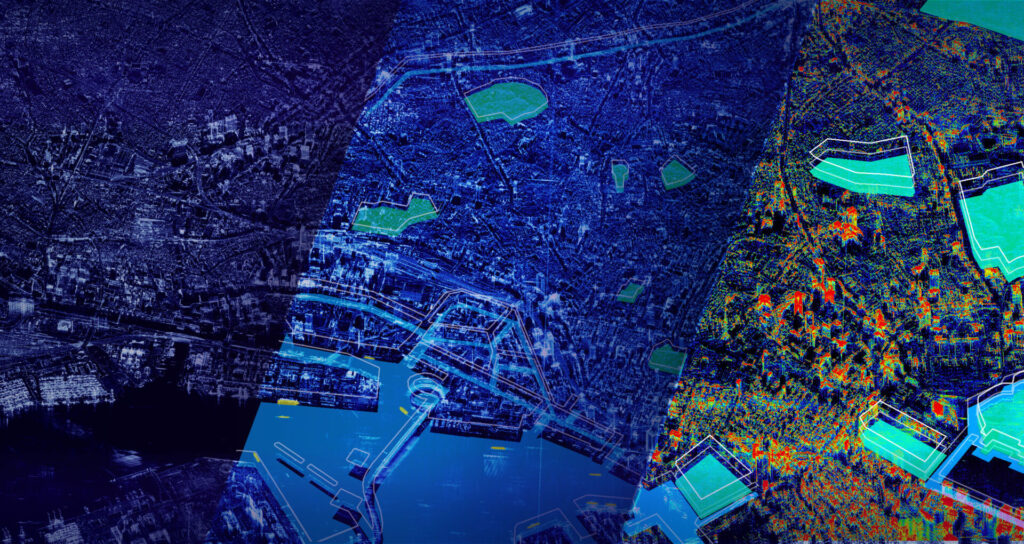 Synspective develops and operates high-frequency, high-resolution SAR satellites to provide data analytics and solution services. We have already succeeded in putting two satellites into targeted orbit and accumulated know-how on multi-satellite operation. By 2023, we will have six satellites in orbit, bringing us closer to a planned constellation of 30 satellites. In addition, we have developed multiple solutions using SAR satellite data for a wide range of domestic and global customers in both the public and private sectors. 
NeoGeoInfo provides geographic insights to large government and corporate organizations in India that need geospatial intelligence to mitigate risk, plan for growth, better manage resources, and advance scientific understanding.
Under this partnership agreement, NeoGeoInfo will bring their 15+ years of experience and engagement in the geospatial domain to supplement Synspective's new technology products and solutions. Together, we aim to create new opportunities and applications for SAR satellites solutions in India.
■ Comments from representatives
< Vincent Kessler, General Manager of Synspective SG Pte. Ltd. >
We are very pleased to be able to expand into the Indian market under the partnership with NeoGeoInfo, which has excellent experience, knowledge and technical expertise. Together with them, we would like to promote the utilization of our SAR solutions in various areas such as disaster mitigation, infrastructure development / management, and environmental measures in India to establish resilient and sustainable communities in the country.
< Sreeramam, Chief Executive Officer of NeoGeoInfo Technologies Pvt Ltd >
NeoGeo is very pleased to announce our partnership with Synspective for Indian market. We have been providing complete solutions our clients with various technologies available and now, with Synspective, we will be able to provide solutions using their SAR data as well and this will immensely help our clients. We find that the Platform developed by Synspective along with some of the application modules like Land displacement module, disaster management module would be very useful for clients in India. We would like to partner with Synspective to further build applications and solutions for Indian Market.
END
■ About NeoGeoInfo Technologies
NeoGeoInfo Technologies, is a 15-year-old, 200+ people strong SEI CMM Level3 organization providing Geospatial Services and Solutions in India. NeoGeo is one of the fastest growing Geospatial company in India. NeoGeo has the required proficiency and experience to provide the most appropriate solutions on data acquisition, processing and management. NeoGeo has been providing complete Geospatial Solutions in the fields of Urban Development, Natural resources, disaster management, Infrastructure, utilities along with the defense and Intelligence. 
Established : 2007
Location : 1st Floor, JMD Megapolis, Sohna Road, Gurgaon, India
Representative : GV Sreeramam, CEO
URL: www.neogeoinfo.com
■ About Synspective
Synspective provides one-stop solutions using satellite observation data to steadily move the world forward. Applying the results of the ImPACT program (led by the Government of Japan, Cabinet Office), Synspective is building a constellation of 30 high-frequency, high-resolution SAR satellites to provide data solutions to government and commercial organizations.
Established: February 22, 2018
Location: 3-10-3 Miyoshi, Koto-ku, Tokyo
Representative: Motoyuki Arai, CEO