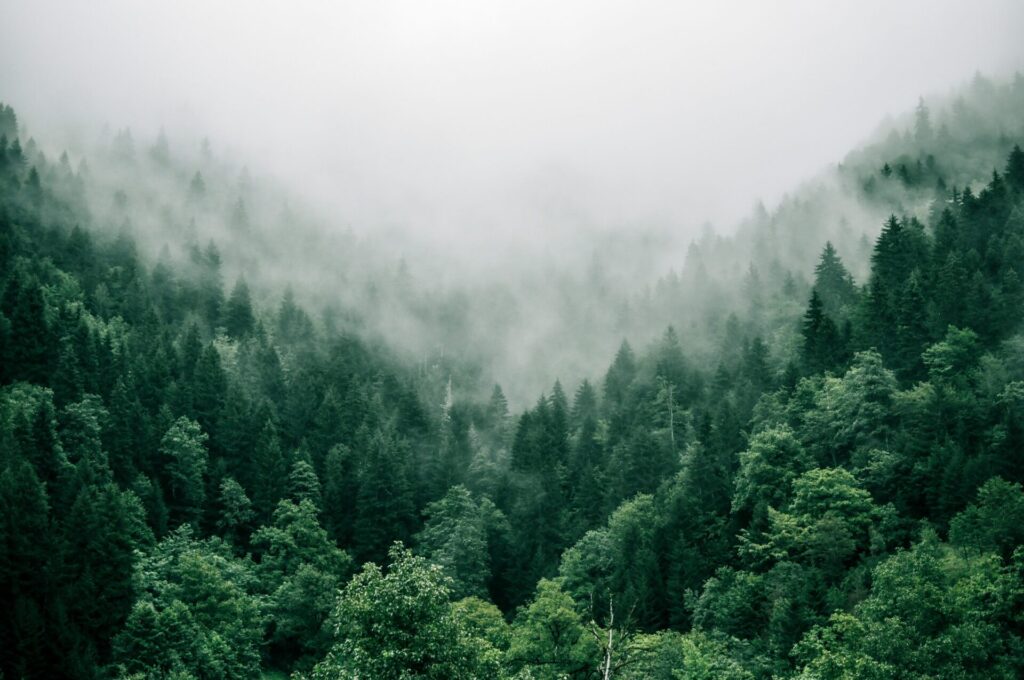 Overview
Many forests are lost every year due to extreme climate conditions such as heavy rainfall and drought, deforestation, and other factors. According to a report by the United Nations, approximately 88,000 square kilometers of natural forest have been lost every year since 2015. This means that a forest the size of Tokyo is still being lost every week.
On the other hand, in terms of global consumption of industrial timber products, there has been an estimated increase of 24% in 2020 from the 2015 level, which is equivalent to a 4.4% increase per annum (Forest Information Manual 2017)※1. Moreover, The World Bank has also forecasted that global timber demand is set to quadruple by 2050. As a result, there is growing concern about matching the need for increasing demand for timber products without deteriorating the world's forest resources. 
Synspective's Forest Inventory Management(FIM)※2 can provide various solution-stack observability comprising height estimation, biomass estimation, forest species classification, logging detection, CO2 absorption, and carbon credit calculation through remote sensing and machine learning, enabling the expansion of management areas and cost reductions.
※1 OMNRF. March 2017. Forest Information Manual, Toronto. Queen's Printer for Ontario.93 pp ISBN: 978-1-4868-0116-9 (PDF)
※2 latest beta version
Issue
Monitoring of forests over large areas is mainly conducted by field surveys and image identification but it is expensive and time-consuming. Because forests change slowly, the monitoring period can be long. In addition, there are concerns about the lack of resources of professional and forestry engineers.
The Synspective FIM helps the company to monitor the end-to-end supply of timber right from the forest and supports the forest owner to maintain the sustainable production of timber. The intensity and coherence-based, time-series machine learning solution enables all-weather assistance to deforestation visibility. 
Solution
Analyzing the FIM, there are some areas that are gradually losing their forests, as shown in the photos below.
The statistical graph below shows the progress of logging work in an area. This can be an input for an alert dispatch mechanism that would notify forest owners in case of abnormal behavior in work completion or an illegal logging event.
This solution can also be extended to track illegal activities in the forest area and can help forest owners to track the afforestation of areas after logging through the geotag option, which can help reduce forest resources' deterioration.
Benefit
Vegetation management, tree height estimation, etc., can be performed over a wide area simultaneously

Acquires data to calculate CO2 absorption for carbon credit

Capable of monitoring at lower costs

with remote and other sensing technologies

Capable of monitoring in all-weather conditions both night and day
Solution Features
Sensor data like LiDAR, ground IoT devices, or GPS can be integrated into FIM to improve spatio-temporal insights.We believe data fusion (such as the above example) can bring us more insights and enable users to ingest their own sensor data to finetune the solution. 
With our flexible solution delivery approach, clients are open to integrating through our solution platform or can select Synspective's full-fledged, self-managed software solution. With this service, clients also get a statistical report dashboard that documents work progress and execution pace.
Summary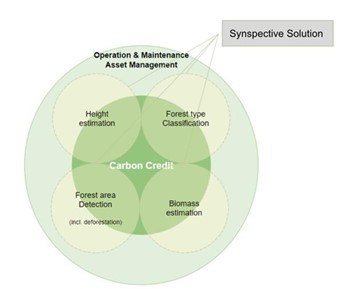 Synspective envisions a learning world where Earth observations and intelligence are at their best — to enhance decision-making, strengthen the world economy, and improve the quality of life for all. With a full stack of Forest Inventory Management solutions, Synspective offers first-in-class and time-series deforestation monitoring using SAR imagery.
This solution can also track illegal activities in the forest area and help forest owners track the afforestation of areas after logging through the geotag option, which can help reduce forest resources' deterioration.
FIM Solution offers a range of forestry services including height estimation, species classification, and biomass estimation to potential carbon credit estimation.
Author's information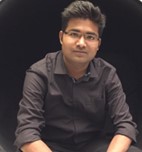 Abhinandan Arya is Vice President of Applied Science at Synspective. He is responsible for leading the core solution research and development using our SAR satellite constellation. 
Mr. Abhinandan graduated in Electronics and Electrical with Computer Science and Engineering from the Indian Institute of Technology (IIT) and holds a PGP degree in Artificial Intelligence and Machine Learning from the University of Texas at Austin.
Case Study 001 : Disaster risk monitoring in area at risk of ground movement disasters in Guatemala
"Applied Science is the core of our satellite solutions offering at Synspective" says Abhinandan Arya, Applied Science Manager