[Information]
Synspective Inc., a SAR satellite data and analytics solution provider, is pleased to announce that it has won the MEXT Minister Prize at the Nippon Startup Award 2022 (named the Nippon Venture Award until last year). The award was sponsored by the Ministry of Economy, Trade and Industry (METI).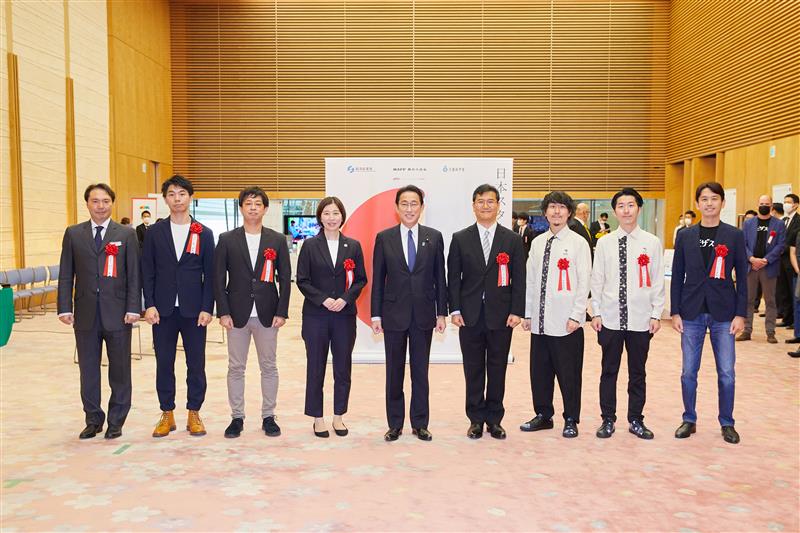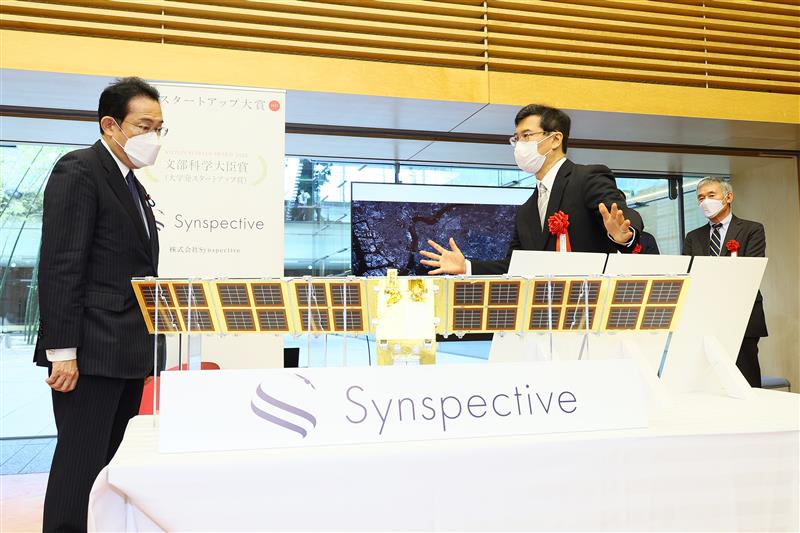 *Photo provided by: Nikkan Kogyo Shimbun
 This awards program aims to honor outstanding entrepreneurs and venture businesses for their creation of new businesses with positive impacts on society, as role models for young people and entrepreneurs who will play key roles in the next generation. This program also aims to raise both public awareness of the importance of making bold attempts to create ground-breaking businesses and to provide public recognition for entrepreneurs, encouraging people throughout the country to take on new challenges.
 On the occasion of receiving this prestigious award, Dr. Motoyuki Arai, Founder/CEO of Synspective, remarked, "We are very pleased to receive such a prestigious award and we would like to express our sincere gratitude to everyone who supports us. We take this award as a great belief and trust in our vision and business, and we will accelerate our business to fulfill our responsibilities as a company with the technology to realize a peaceful and sustainable world."
 Toshihiro Obata, Synspective Board Director and General Manager of the Satellite System Development Department, said, "Above all, I am glad that many people have recognized that our business has great social impact. We have successfully launched two demonstration satellites so far, and we are providing services to our customers while overcoming the challenges. We will share this award with internal members and participating companies, and will strive to expand our business by providing high-quality solutions using satellite data, satellite manufacturing and launch at an early stage."
■ Information:
The followings are official announcements from Cabinet Public Affairs Office, Ministry of Economy, Trade and Industry (METI) and Ministry of Education, Culture, Sports, Science and Technology (MEXT).
Prime Minister's Office of Japan:
https://www.kantei.go.jp/jp/101_kishida/actions/202206/02startup.html
METI:
https://www.meti.go.jp/press/2022/06/20220602002/20220602002.html
MEXT:
https://www.mext.go.jp/b_menu/houdou/mext_01037.html