2019. October 1st —— Synspective moved all of its operations to a newly renovated, four-story building in Koto-ku, Tokyo. Following a successful first round of investment of over USD100 million, Synspective's accelerated growth warranted a new office to accommodate the influx of new employees and business expansion demands.
The move to the new headquarters was very emotional for Synspective team members, who were impressed when they first saw the large company logo, the space-like lighting and furniture, and the glass-walled satellite operation room.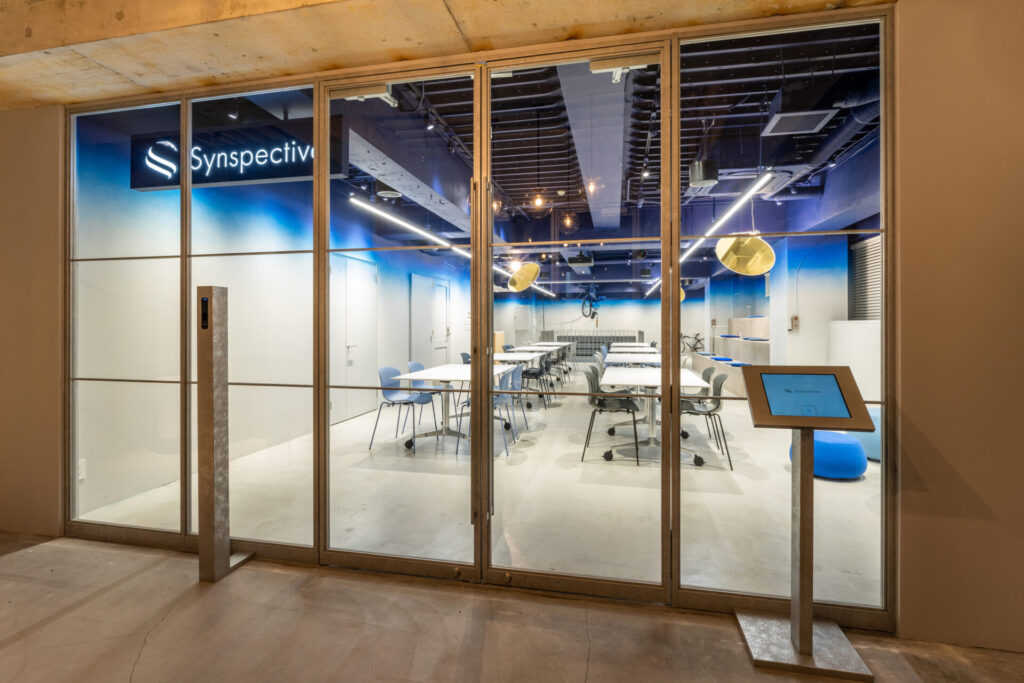 The following is CEO Arai's announcement to all employees via the communication platform, Slack:
"Since Synspective was established in February of last year, we have been running as a small venture in a shared office. Team size has been gradually growing and so we decided to finally acquire our own work space. It's not highly probable to have an advanced four-floor office space in Kiyosumi Shirakawa, which might normally take a decade for any usual startup to acquire. We at Synspective have come this far in only a year and a half's time. This new office is a visible manifestation of everyone's efforts so far, but at the same time, it's actually just a box. What we will put in the box is all on us; what kind of conversation we have, how we cooperate, and what we achieve. This new office has been perfectly designed as a space to achieve a vast array of possibilities. It is our mission to create a system here to support and sustain the next 100 years of humankind."
■Kiyosumi Shirakawa, a neighborhood where downtown and a contemporary art scene comes together
Kiyosumi-Shirakawa is known for its spacious streets and serene downtown atmosphere in Koto-ku. The Kiyosumi Garden, the Sumida River, the Museum of Contemporary Art Tokyo, the Edogawa Museum, and a number of unique contemporary art galleries are located near the station. Additionally, there is a "KAKASHI competition" every autumn where handmade scarecrows are lined up along the streets where you can enjoy the art and appreciate the craftsmanship and ingenuity.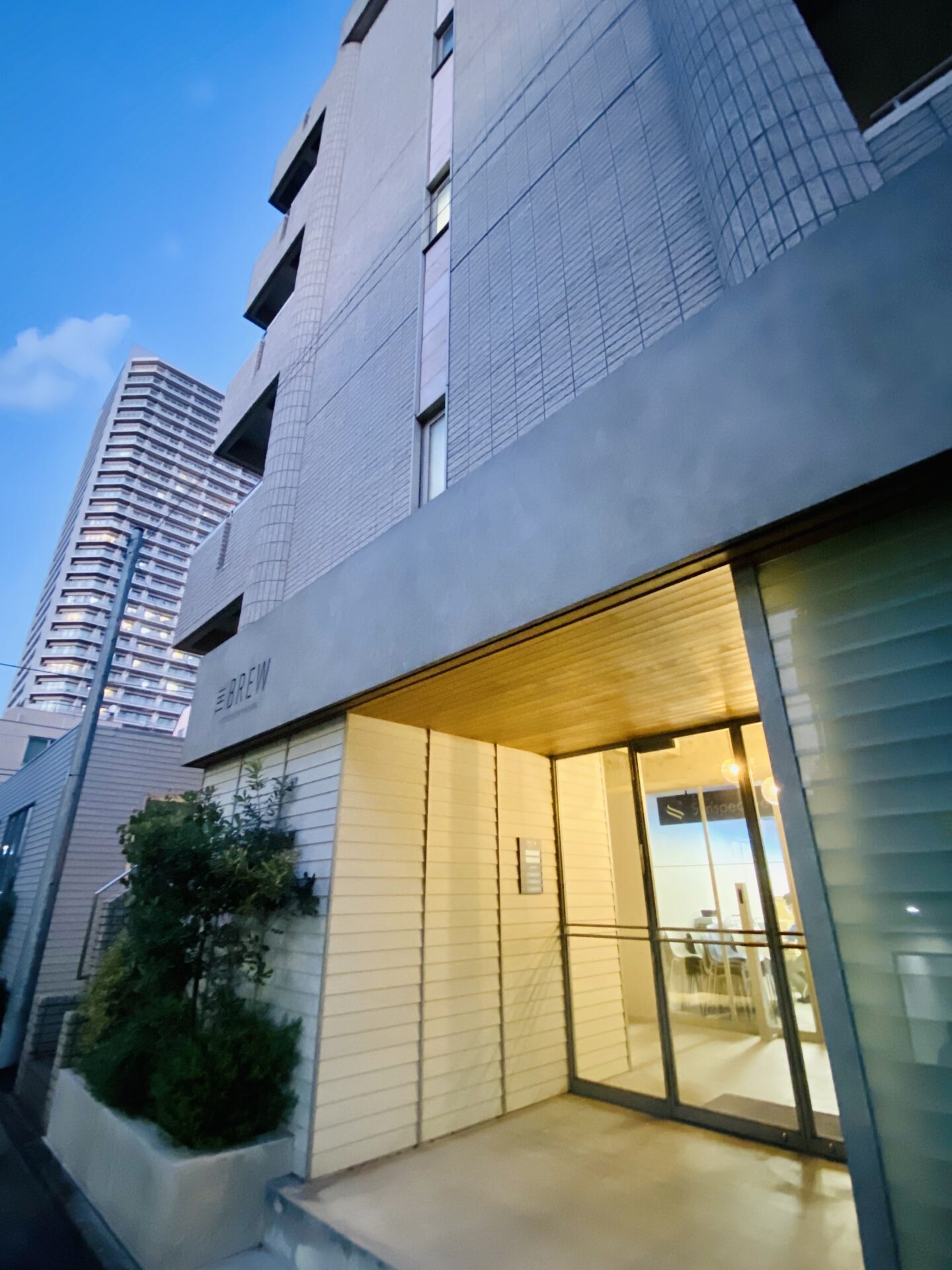 ■Design with "space" and "co-creation space" in mind
The office is designed as a co-creation space where members of Synspective, clients, and partners can get together and create new solutions using Synspective's satellite data services.
The overall design is conscious of the "earth and space colors" which reflects the satellites' purpose, interactions, and journey. The satellite development lab will reside on the basement floor. The first floor is an open space that allows visitors to interact freely with each other and also functions as a workshop space that can hold up to 40 people. The workspaces on the 2nd and 3rd floors are "free-address" spaces designed to facilitate cross-functional communication between departments.
The seating in the office space is essentially free-address. We do not have a president's office, and the CEO sits in any empty seat when he arrives at work in the morning, following the same rules as employees. There is also a relaxation space, which is used for refreshments and conversation.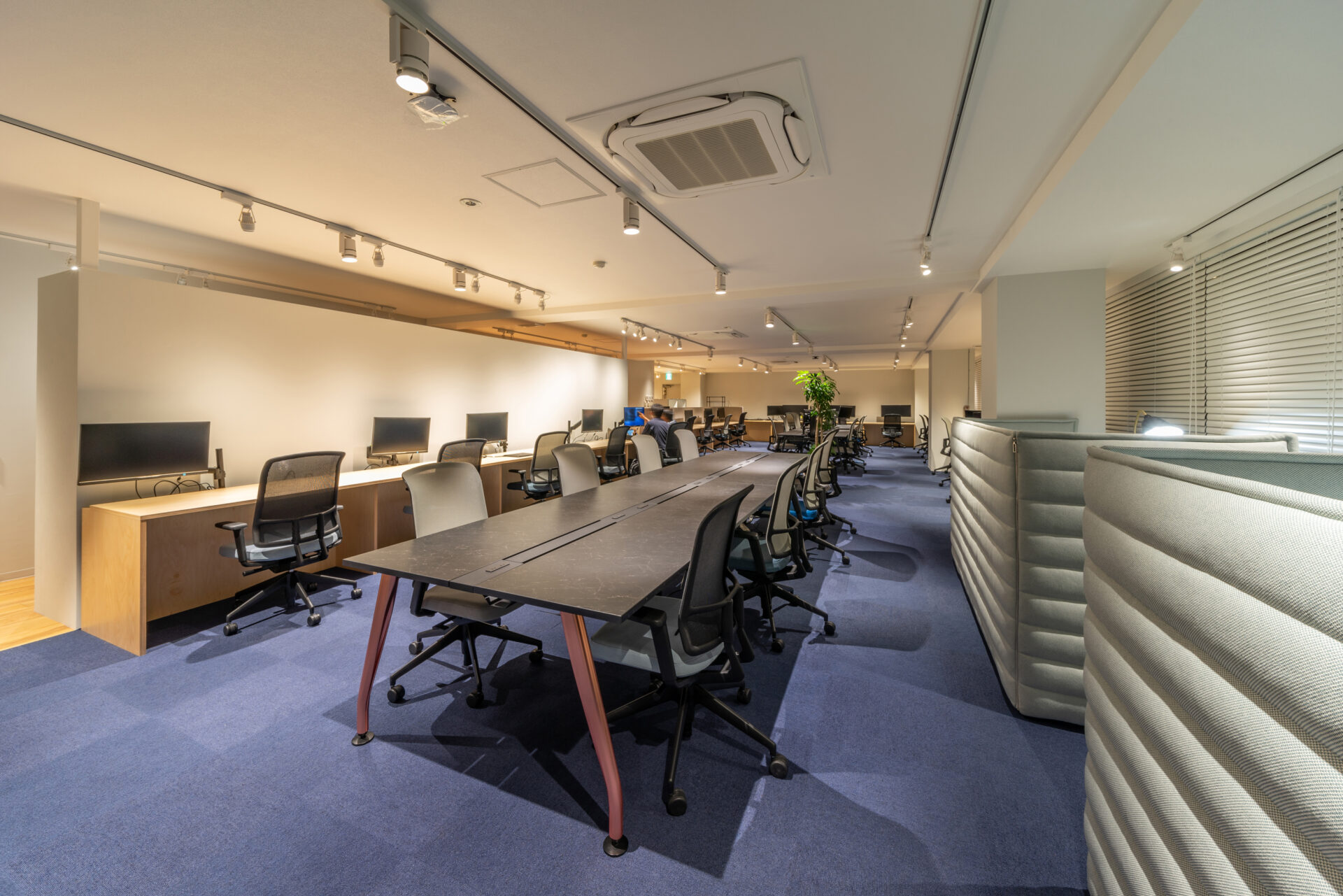 ■Respecting diversity and envisioning the future
The entire space has been carefully designed to reflect the human-centric culture of the company and its values. The company strives to provide an environment where individuals can express their individuality and their unique values and contributions. Synspective's philosophy is that the timing and environment for peak performance and personal fulfillment are different for everyone. The company's working practices and values are reflected in this new space, aiming to provide an environment where employees can design their future individually and collectively.
*Currently, interviews are conducted online, but office interviews are also conducted as necessary.
Find a new opportunity and join us in Tokyo!
https://synspective.com/recruit/