【Information】

2020 December 7th
Synspective Inc.
We are pleased to inform you that the launch schedule * of the small SAR satellite "StriX-α" has been set to Saturday, December 12th.
*The planned launch date will be 14 days from December 12, 2020, and the earliest launch opportunity is December 12 (Saturday). The launch may be postponed or canceled due to the weather or rocket conditions.Please check our website or LinkedIn for changes in the launch date and time.
On the day of the event, we plan to hold an online gathering to watch the launch live, through Rocket Lab's webcast feed, with commentary by Shoichiro Asada, a space industry veteran with more than 35 years of experience in rocket launch and technologies, as well as a beloved and respected Synspective General Manager.
<Detail of the Online Event>
Name of the event :Online event "StriX-α" satellite launch.
Date & Time :Saturday, December 12th, 18: 40-20: 30 
Scheduled launch time:19:09 (Japan time)   * Subject to change due to weather conditions, etc.
URL :https://youtu.be/yqbT9-JM3qg
Table of contents:
1. Opening remarks (Japanese & English subtitles)
2. Live webcast of the launch with commentary (only in Japanese)
3. Synspective's business overview video (Japanese & English subtitles)
4. Briefing session after satellite deployment (Japanese & English subtitles) Start from about 8:10pm JST
We will answer questions that have been submitted in advance, during a debriefing session. If you have any questions, please send them to press@synspective.com. In the case of the event's cancellation or postponement  we will still answer your questions by email.
*The order and contents of the programs are subject to change.
■Speakers
Synspective Inc. Founder CEO  Motoyuki Arai
Founder / Board Director   Seiko Shirasaka
Board Director / General Manager of Satellite System Development Department     Toshihiro Obata
General Manager of Business Development Department     Shoichiro Asada
General Manager of Solutions Development Department     Tomoyuki Imaizumi
* Please check our website for details on speaker information.
■Mission Name "The owl's night begins"
Background and Meaning:
"The owl's night begins" stands for the "owl", representing our satellite that carries the name "StriX" which is a genus of owls.
The "night" part is about SAR's capabilities to see through any condition including the night's darkness and the "begins" part represents that this is the first satellite of many to come and that Synspective's presence in the sky is starting.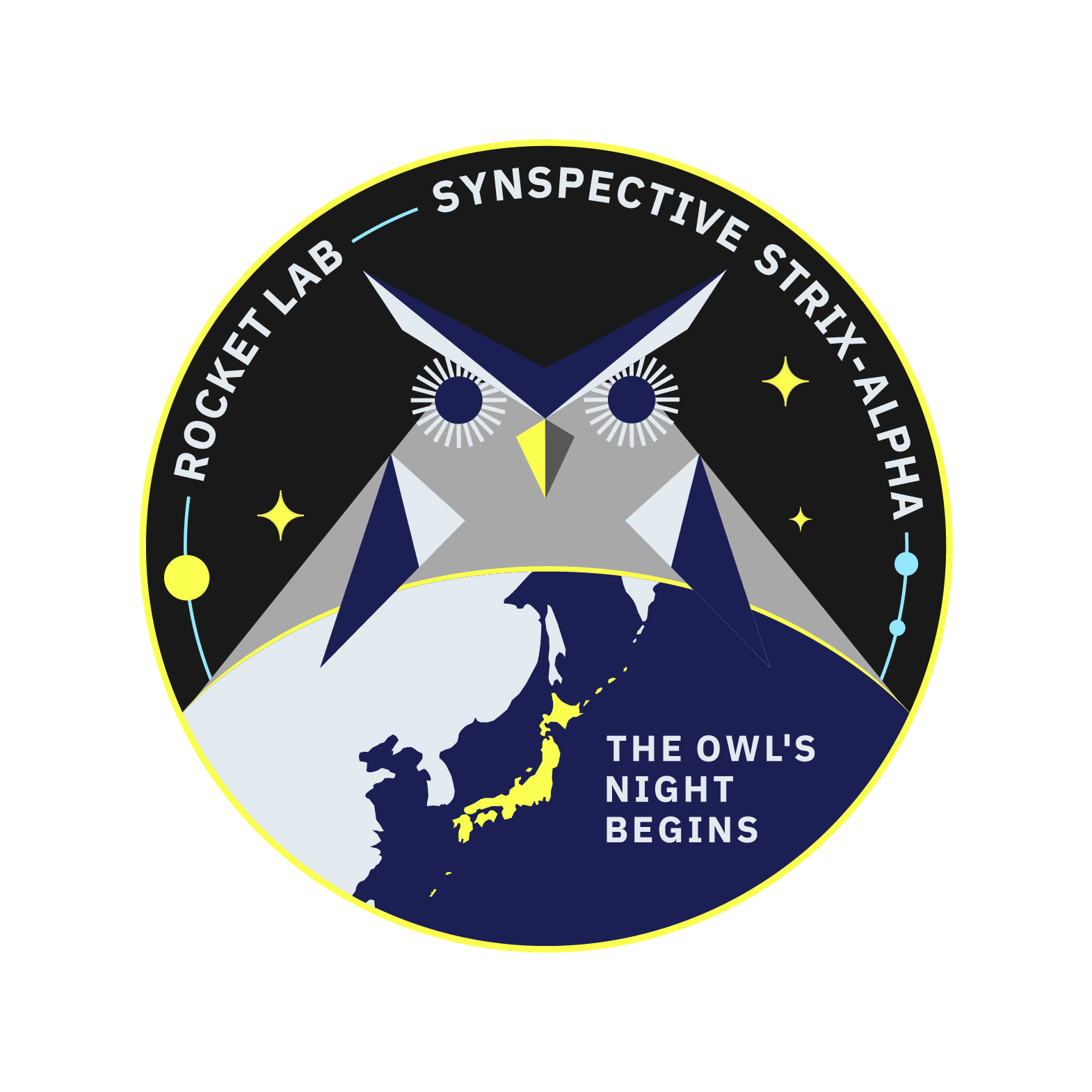 ■Press-kit download  URL
https://synspective.com/press-kit/