Synspective is partnering with the National Research Institute for Earth Science and Disaster Resilience (NIED) on disaster countermeasures in a joint demonstration.  NIED's objective to create a resilient Japan by enhancing technological capacities for disaster risk reduction aligns with Synspective's mission to provide pertinent information and solutions using small synthetic aperture radar (SAR) satellites. The aim is to integrate the NIED analytic ecosystem of disaster prevention information with satellite technology to enhance the utilization of SAR satellites for disaster countermeasures.
SAR satellites can capture images of the ground in all weather conditions and any time of the day, unlike optical satellites which depend on sunlight reflection. With 30 satellites scheduled for orbit by the latter half of this decade, Synspective will be able to analyze chronological, real-time changes and map natural disaster damage to infrastructure. By combining other geospatial satellites and data with SAR satellites, it is possible to compare ground and crustal movements before and after seismic activities, as well as measure other natural threats.
Last year, Synspective launched its first "Land Displacement Monitoring" service to detect land displacement over a wide area in millimeters with image analysis from SAR satellites. It is particularly relevant in monitoring the behavior of various land displacement occurrences and disaster areas caused by mudslides or flash floods. The service is currently offered on a subscription basis through a SaaS (solution as a service) format.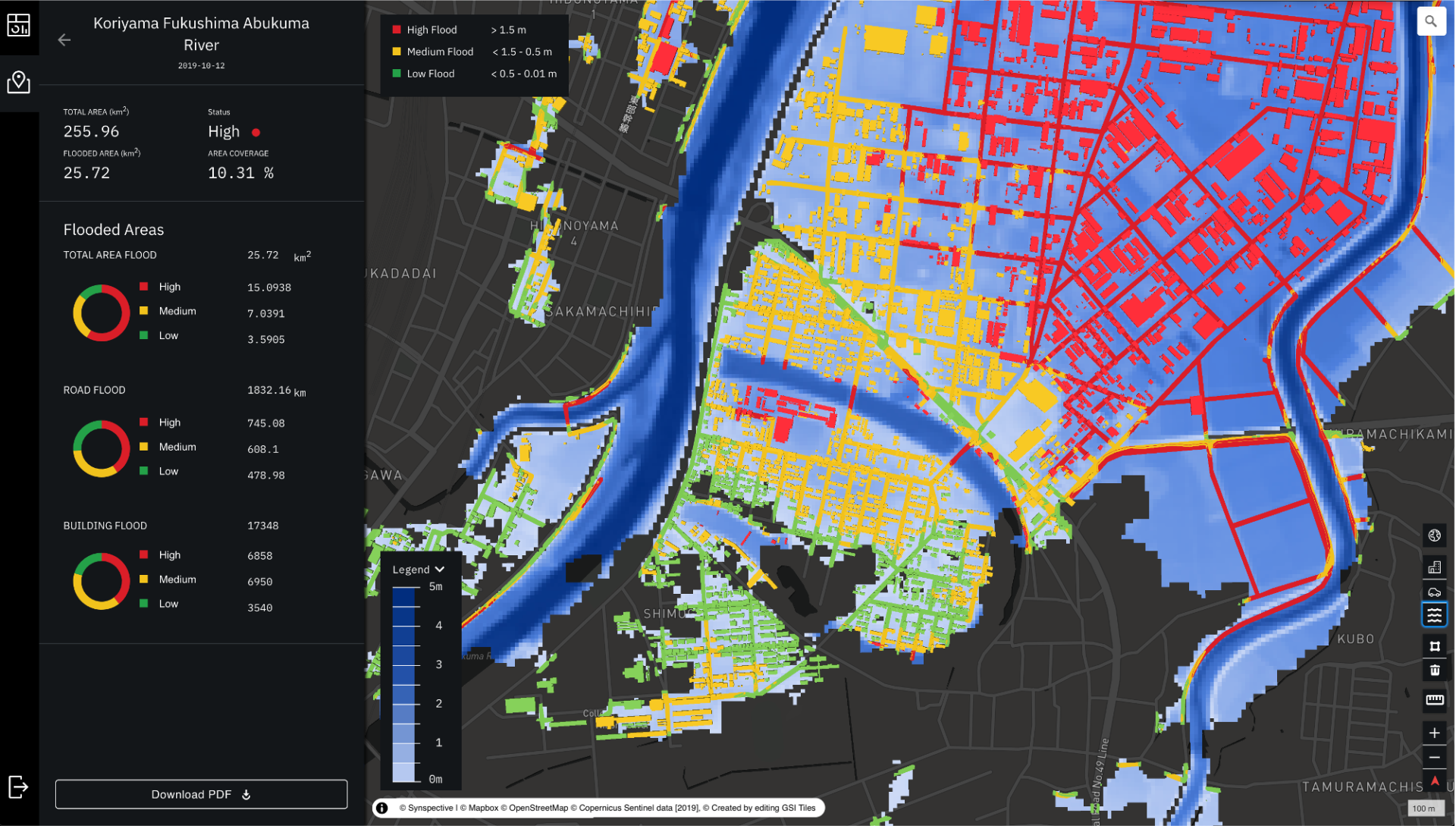 With NIED, Synspective will continue to conduct research and development on effective data integration, analysis, and visualization methods to create best technologies and strategies to prepare for and respond to disasters.
– About Synspective:
Synspective provides one-stop-solutions using geospatial data from its own SAR satellites, upon its mission to create a progressive world based on real data. The core technology was developed by the ImPACT program led by The Cabinet Office, Government of Japan.  Synspective is building a constellation of its own small SAR satellites and to provide its data and analytic information to governments and commercial outfits.
URL: https://synspective.com/
– About NIED
The National Research Institute for Earth Science and Disaster Prevention is a research institute established in 1963, under the jurisdiction of the Ministry of Education, Culture, Sports, Science and Technology, that carries out research and development related to disaster prevention, science, and technology. The mission of NIED is "to conduct comprehensive fundamental basic study and fundamental research and development in order to increase the level of science and technology for disaster risk reduction" as stipulated in the "National Research Institute for Earth Science and Disaster Resilience Law."
URL: https://www.bosai.go.jp/e/