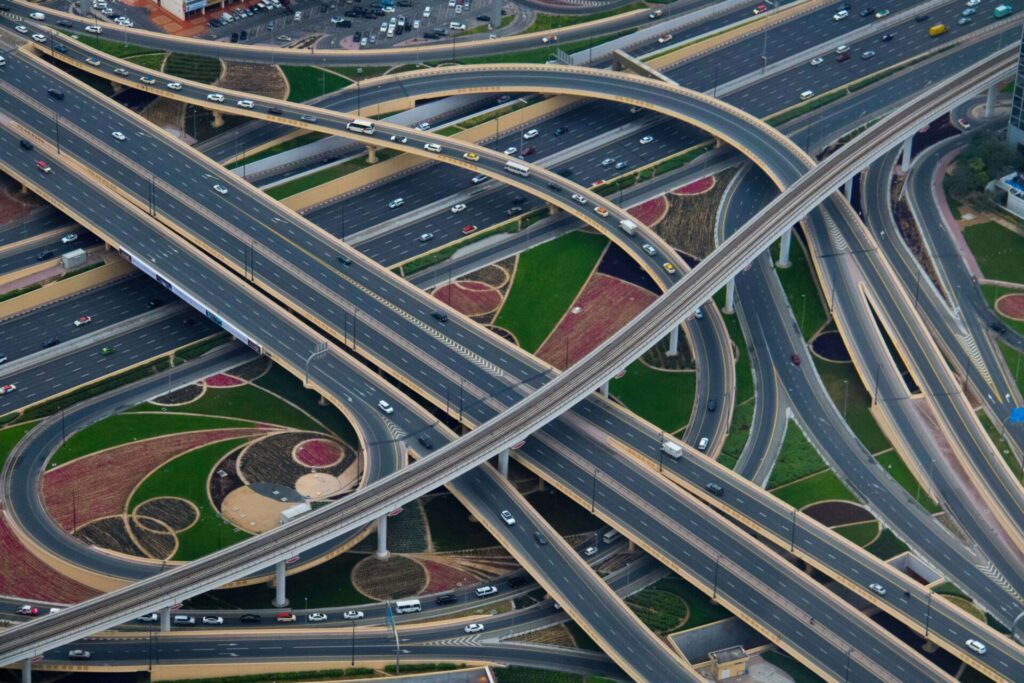 Overview
Synspective's solution service, Land Displacement Monitoring (LDM), enables continuous monitoring and wide-area coverage of ground risks, such as infrastructure and landslides, using satellite data. Synspective used its LDM Solution to analyze changes to the highways in Sydney, Australia.
Issue
Roads and highways deteriorate over time due to traffic load and environmental conditions such as salt damage and antifreeze agents. Particularly in advanced countries, where deterioration has been rapidly increasing in recent years, road and highway maintenance and renewal are regularly required.
Maintenance constitutes a wide range of activities including road cleaning, traffic accidents, disaster recovery, snow and ice response, and roadside vegetation. At present, inspection of road conditions is mainly done using specialist vehicles. Additionally, there are limitations to conducting regular inspection and surveys on all roads. This is especially true for local governments that manage municipal roads.
On the other hand, there are issues including delay of detection, failure to detect irregularities, and high labor costs that need to be addressed. It is possible to improve the accuracy and efficiency of current maintenance and inspection processes with satellite monitoring.
Results
Although there is no overall subsidence trend of the terrain, we did locate subsidence along the highway road surface. In the figure below, change over time is analyzed; the darker the color, red being the darkest, the greater inclination for land subsidence; the closer the dot is to blue indicates a greater inclination for accretion. ​​At the darkest red point, there is a fluctuation of several tens of millimeters in one year. The interchange area also tended to subside; it is possible that changes to the road surface were a result of heavy traffic flows.

The red graph line indicates an inclination of subsidence.

Benefits
Identifying the highway with the LDM service, it was found that there was an inclination for subsidence near the interchange area on the highway (located in the blue square in the above figure). However, since no irregularities were found elsewhere, we identified various areas of possible subsidence and areas where there were no particular fluctuations. With these results, LDM can provide numerous benefits including:
Reduction of road condition maintenance costs
Detection and understanding ground changes indiscernible to optical sensors
Alert warnings and near real-time monitoring
Aid in prioritizing field surveys
Aid in selecting maintenance targets by understanding changes over time
Solution Features
Able to analyze ground displacement trends in horizontal and vertical directions with millimeter accuracy
Able to understand historical changes over time with wide-area monitoring capabilities of multiple sites anywhere on Earth simultaneously
Use of In-SAR* analysis technology system
The first technology in Japan able to detect sinkholes
Automated analysis
Easy-to-use user interface
PDF report
*InSAR – Interferometric SAR. A processing technique specific to SAR data to detect land displacement with high accuracy.