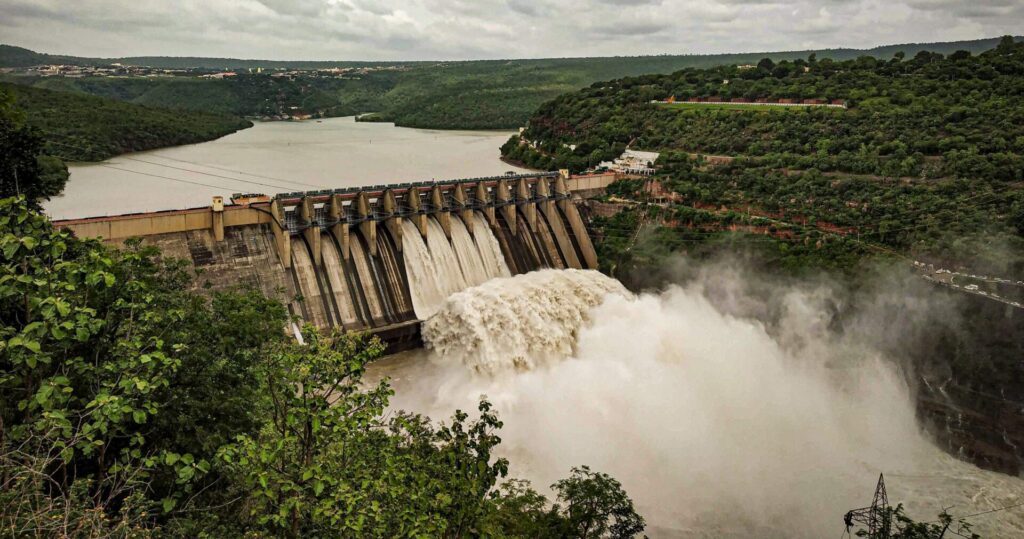 Overview
Synspective's Land Displacement Monitoring (LDM ) service enables regular ground movement monitoring and can detect risks, such as landslides, over a wide area using satellite data. We analyzed an Indonesian dam body and surrounding ground movements with the LDM service.
Issue
It is necessary to regularly plan and manage resources and environmental impact. At dam sites, seasoned technicians are resigning or retiring and maintenance costs are being reduced. Additionally, since many dams are located in remote or suburban areas, it is difficult to manage them by conducting field surveys. Currently, dams are managed by GNSS-IoT sensors and technicians who regularly provide visual confirmation. Incorporating satellite monitoring can further improve efficiency and conserve energy.
Result
Although there is no overall subsidence trend of the terrain, ground around the floodgates tended to subside, and dynamic pattern displacement of the floodgate surface was confirmed with changes in water pressure. In the figure below, change over time is analyzed; the darker the color, red being the darkest, indicates a greater inclination for land subsidence; the closer the dot is to blue indicates a greater inclination for accretion. At the reddest point, there is a change of several centimeters over a three year period. There is greater subsidence closer to the water's surface which means there is applied pressure and we can deduce that changes are occurring.
Analysis Results
The red graph line indicates an inclination of subsidence

The blue dots indicate an inclination of accretion

Benefits
Synspective identified ground change trends and anomalies at the Indonesian dam using the LDM service. With these results, LDM can provide the following benefits:
Reduce dam maintenance costs
Detect and understand ground changes indiscernible to optical sensors
Alert warnings and early detection from frequent monitoring of dam infrastructure
Aid in prioritizing dam surveys
Aid in selecting maintenance targets by understanding changes over time
Solution Features
Able to analyze ground displacement trends in horizontal and vertical directions with millimeter accuracy
Able to understand historical changes over time with wide-area monitoring capabilities of multiple sites anywhere on Earth simultaneously
Use of Synspective's In-SAR analysis technology system (The first technology in Japan able to detect spatial-temporal changes)
Automated analysis
Easy-to-use user interface
Output of PDF report
Other use case.