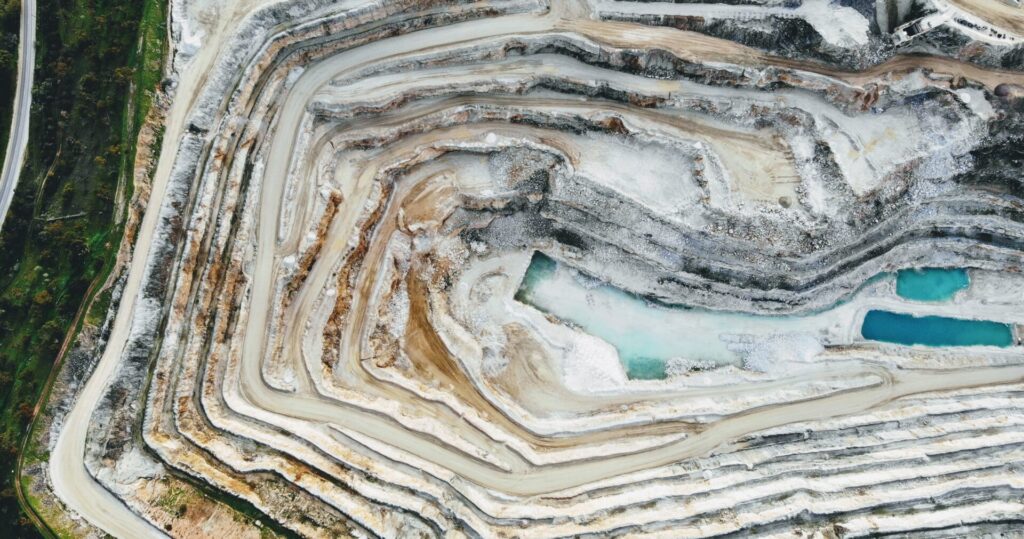 Overview
Synspective's Land Displacement Monitoring (LDM ) service enables regular ground movement monitoring and can detect risks, such as landslides, over a wide area using satellite data. We analyzed ground movements of the Antamina mine in Peru, one of the 10 largest mines in the world, using the LDM service.
Issue
At mining sites, ground changes due to man-made or natural occurrences can create unexpected accidents and disasters, which may also endanger human life.
Large landslide at Bingham Canyon Mine in 2013
Brazilian dam collapse in 2019, where toxic mud waves devastated forest, agricultural, and residential areas
In order to avoid such accidents, monitoring with GNSS sensors, LiDAR, drones, etc., have become commonplace. However, challenges remain. The range of coverage that can be observed at one time is limited, obtaining data is expensive, and the weather greatly affects the timing of observation. Furthermore, it is necessary to go on-site to install equipment and gather data using drones, and the distance between the main office and the mining site makes frequent data acquisition difficult.
SAR (Synthetic Aperture Radar) satellites can gather data in all-weather conditions both night and day, and are capable of detecting and understanding changes at mining sites and surrounding areas with image analysis.
Synspective's "Land Displacement Monitoring" service uses SAR satellites which can detect and monitor changes over a large surface area from space. This is made possible by combining huge amounts of information processing, analysis technology, and cloud computing. The analysis results are displayed on Synspective's platform, which users can intuitively operate and understand in a visual format.
Analysis Results
There is no overall subsidence trend of the terrain. However, in the figure below, the darker the color, red being the darkest, indicates a greater inclination for land subsidence. In particular, the slopes tend to have continuous subsidence and it can be seen in the figure below that the subsidence of approximately 20cm occurs in a single year. Further investigation may be necessary to observe and understand places where there are inclinations for continuous subsidence.

Benefits
When the Antamina mine was identified using the "Land Displacement Monitoring" service, subsidence in the open pit and displacement of the edge of the tailing dam were observed but no physical ground changes were located. With these results, LDM can provide the following benefits:
Early detection of landslide risks on mine slopes
Early detection of tailing dam failure risk
Regular monitoring with alert issuing
Wide area coverage monitoring combined with GNSS sensor and drone inspection
Support for selecting maintenance targets by understanding changes over time
Solution Features
Able to analyze ground displacement trends in horizontal and vertical directions with millimeter accuracy
Able to understand historical changes over time with wide-area monitoring capabilities of multiple sites anywhere on Earth simultaneously
Use of In-SAR analysis technology system (The first technology in Japan able to detect sinkhole)
Automated analysis
Intuitive user interface
Output of PDF Report