[Press Release]
2019. September 13
Synspective Inc.
TOKYO- Synspective Inc., is a Japanese startup which provides satellite data solutions using small sized SAR (Synthetic Aperture Radar) satellites.
On Friday, September 13th 2019, Synspective Inc. was honored to receive this year's Euroconsult award for "Strategic Transaction for EO Business".
Synspective's Co-Founder and CEO, Motoyuki Arai, accepted the award at the ceremony held in the historical Hotel Westin Vendome, in Paris, France.
As he accepted the award, Mr. Arai said that "the new market expects that Earth Observation will change their decision making and improve their business" in reference to the 100 million raised from investors that are from industries that also make them stakeholders to the SAR data market evolution.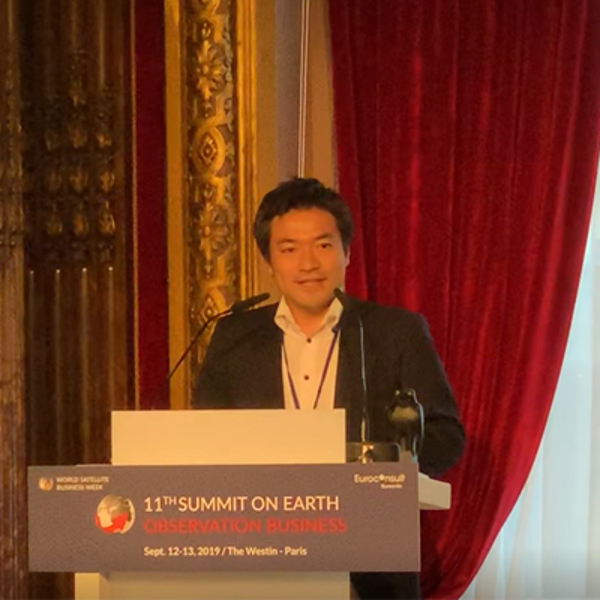 Synspective provides one-stop solutions by satellite gathered geospatial data. The core technology was developed by the ImPACT program led by The Cabinet Office, Government of Japan, building small SAR satellites and constellation, allowing frequent observation of areas of interest. Synspective uses SAR satellites to provide data and produce user-friendly information to Governments and Private Companies.
By providing objective satellite data, Synspective will contribute to the progress of the advancing world by supporting people's decision-making and impactful actions.