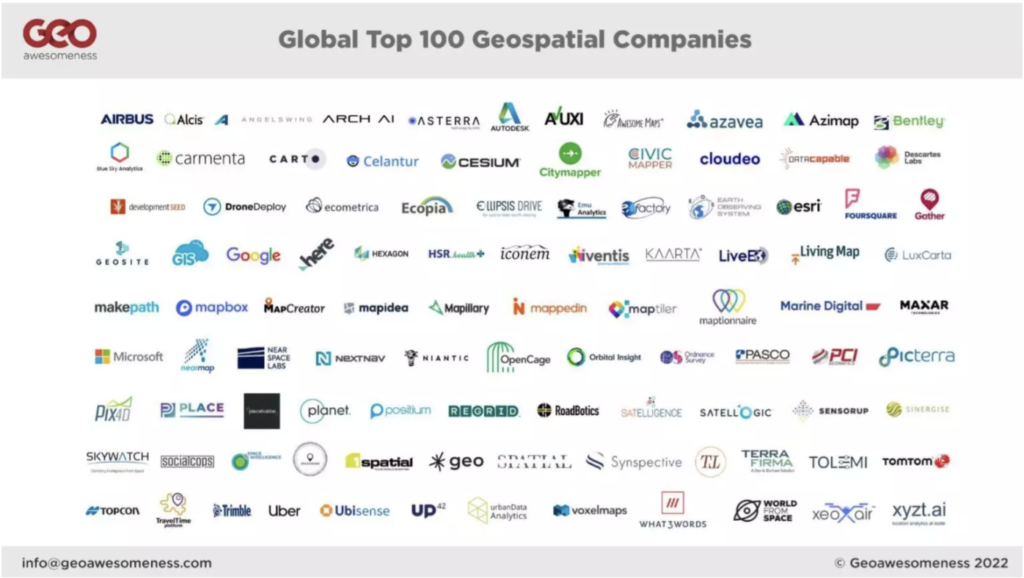 Synspective has been selected in the "Top 100 Global Geospatial Companies" by Geoawesomeness.
■What is Geoawesomeness?
Geoawesomeness is a news website focused on geospatial technology, such as GIS, maps, location-based apps, geomarketing, drones and remote sensing, and more.
They provide news about what is happening in the geospatial industry, with people/teams from all over the world with different backgrounds, cultures and interests in geographic information systems.
■ About "Global Top 100 Geospatial Companies – 2022 Edition"
This list, voted on by 12 geospatial experts from around the world, is intended to be an important source of information for companies that are using geospatial data and tools to solve problems, and to help the community understand the ever-changing ecosystem of the geospatial industry.
For more information, click here or the image above.
For the second consecutive year, Synspective has been selected as one of the 10 most promising Japanese startups by LinkedIn