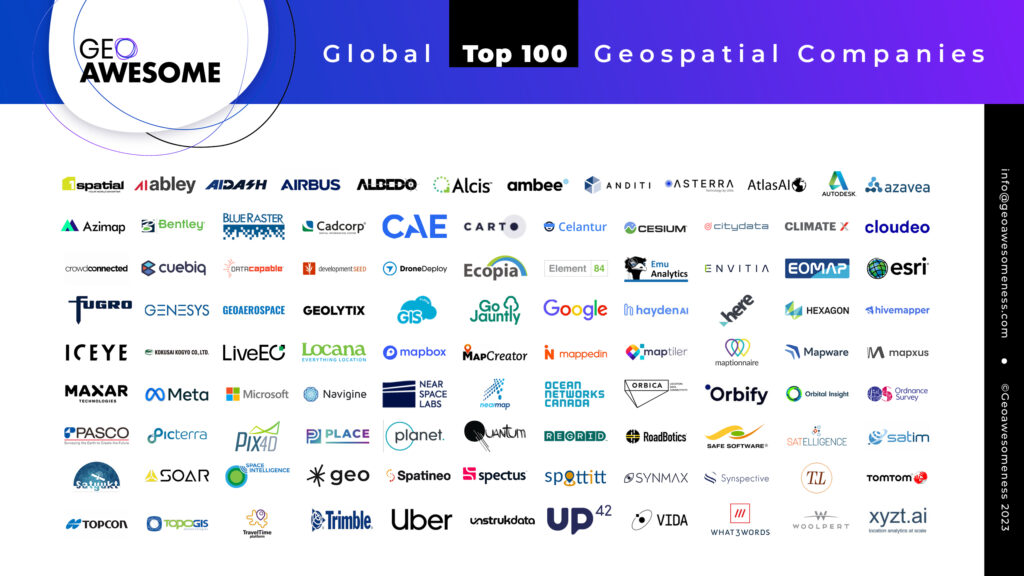 For the second year in a row, Synspective has been selected in the "Top 100 Global Geospatial Companies" by Geoawesomeness.
■What is Geoawesomeness?
Geoawesomeness is a website about geospatial technology and everything awesome around it. They are passionate about the connection between location and the technology and are on a mission to build a geospatial knowledge community.
The team is living on 5 continents, with different backgrounds, from very different cultures and with that diversity in the globalized world they always try to keep their own, local perspective. Together, they hope to make a positive difference.
■ About "the 5th Global Top 100 Geospatial Companies – 2023 Edition"
This list, annual list of the best geospatial companies in the world as determined by an expert committee. The 2023 expert committee consisted of 16 members. The annual list is an essential source of information about companies that are utilizing geospatial data and tools to solve problems and is aimed to help our community make sense of the ever-changing geospatial industry ecosystem.
For more information, click here or the image above.
For the second consecutive year, Synspective has been selected as one of the 10 most promising Japanese startups by LinkedIn