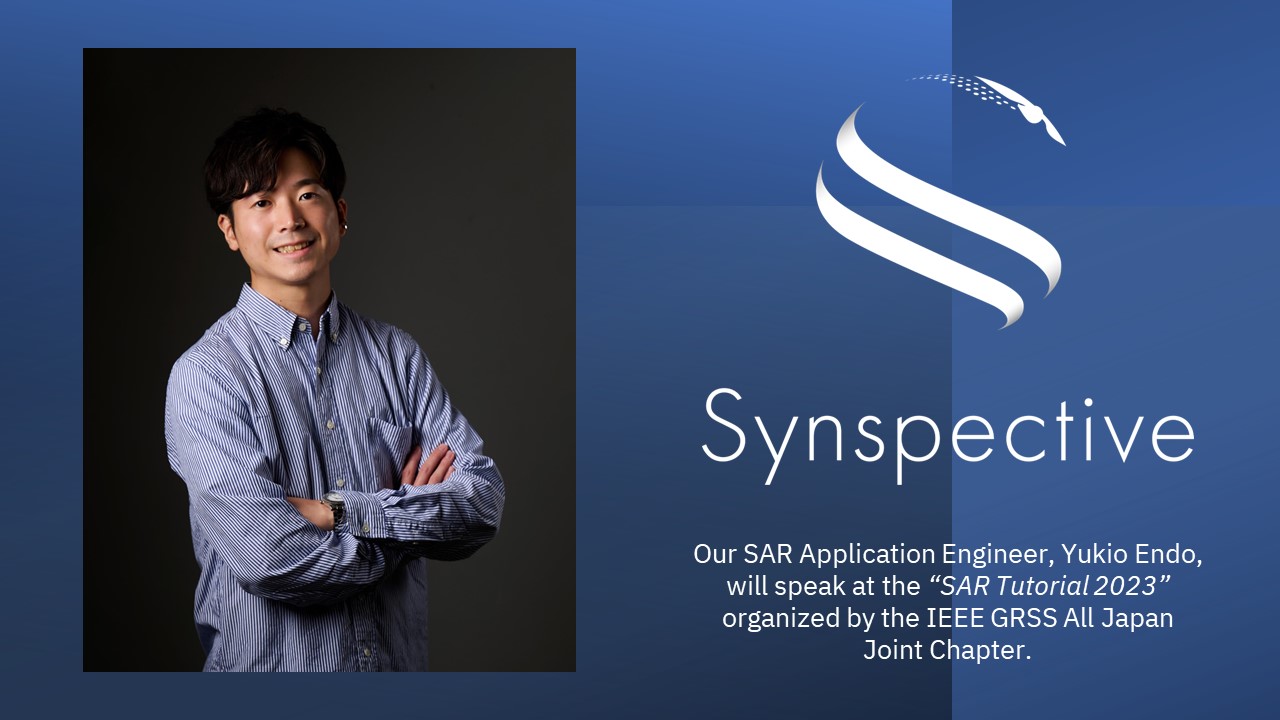 We take great pleasure in announcing that our SAR Application Engineer, Yukio Endo, will be imparting his knowledge at the SAR Tutorial 2023, which is organized by the IEEE GRSS All Japan Joint Chapter. 
This tutorial is filled with comprehensive learning materials on Synthetic Aperture Radar (SAR), commencing from the rudimentary level and progressing to cutting-edge information. The tutorial, initiated in 2016, was designed with a focused aim to educate the enthusiastic young minds, specifically students and post-graduate students, who are just beginning to explore the fascinating and dynamic field of SAR research.
We are pleased to mention that Mr. Endo is no stranger to this event. Following his successful lecture last year, he is returning yet again to share his expertise and development we ardently anticipate. His insightful discourse this year will be on "Development and Operation of a Land Displacement Monitoring Platform using InSAR Analysis". We hope his presentation will provide various inspirations to all the students.