Synspective, a synthetic aperture radar (SAR) satellite data and solutions provider, and Geoimage, a leading independent specialist in satellite imagery and geospatial solutions, are pleased to announce a new partnership.
With three SAR satellites already in orbit, Synspective has the capacity to capture most areas of Australia on a daily basis. A further four satellites are scheduled to launch in 2023 which will ensure full coverage of Australia on a daily basis. Currently, the highest revisit rate is around 4-days when combining satellites from different constellations and 12 days for Sentinel-1 radar. Geoimage sees this new partnership as an important step forward in providing more data, more quickly to decision-makers.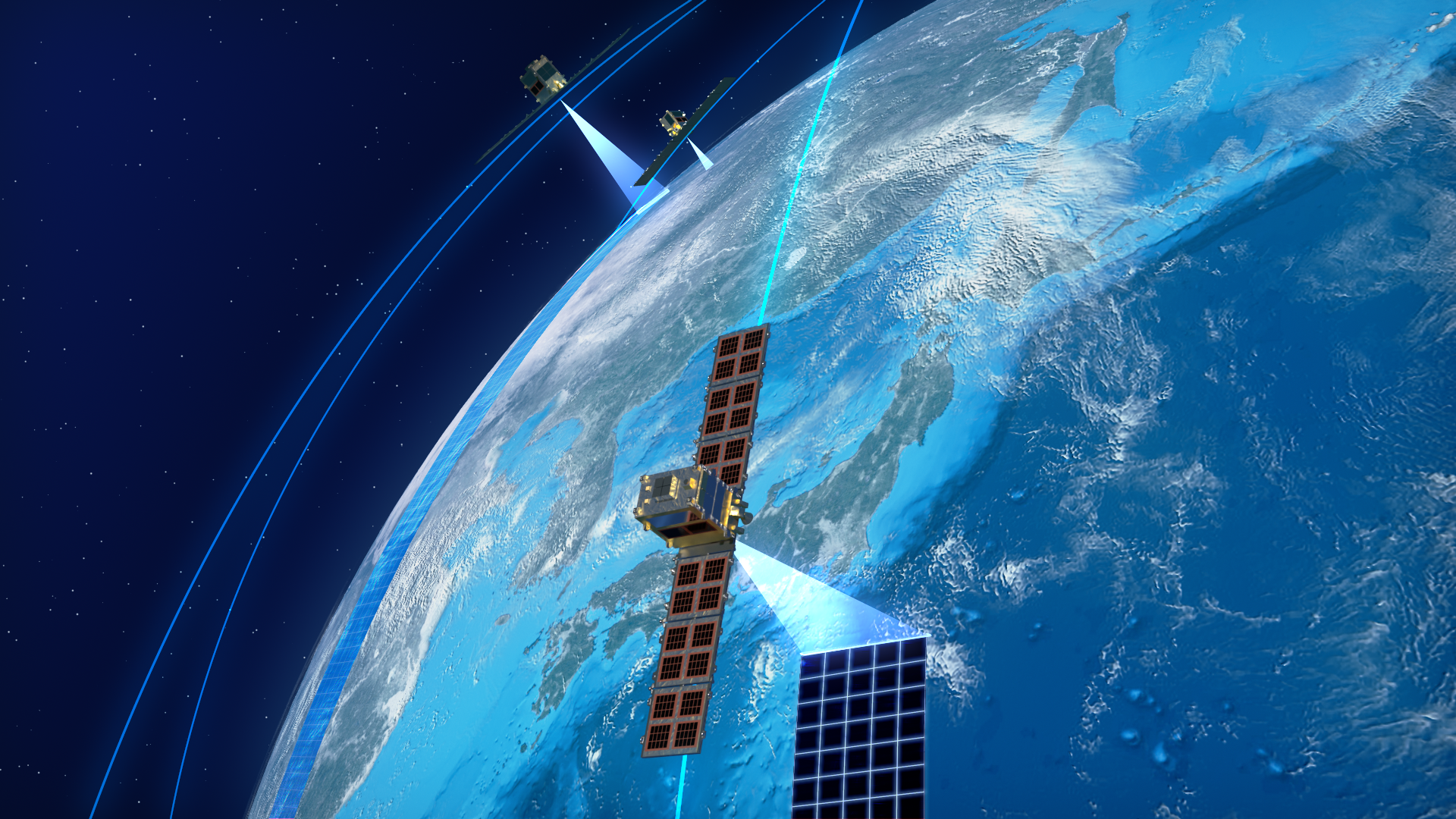 Unlike optical sensors, SAR can 'see' through cloud and smoke and at a ground resolution of 1 to 3m, the Synspective constellation provides far greater opportunities for monitoring key assets that are subject to adverse weather events such as floods, cyclones and bushfire.
"We are seeing a growing demand across multiple sectors for satellite data that can provide insights over large areas quickly when changes have occurred on the ground. I predict daily SAR capture is going to make a big difference to mining, insurance and those organizations involved in disaster management", said Mark Covington, Enterprise Solutions Manager at Geoimage.
General Manager of Synspective SG Pte. Ltd. Vincent Kessler said "Geoimage has a long history of excellence serving the Australian market with its domain expertise, and we are excited about the possibilities the establishment of this partnership brings for SAR users in Australia."
High-quality data is essential to good solutions, and decision-makers require insights and the suites of dashboards under development by Synspective use advances in Machine Learning to realise information in a visually compelling manner that can be used directly in the assessment of asset damage. One such solution is the Flood Damage Assessment (FDA) dashboard which provides an intuitive web-based interface showing the distribution and severity of damage to roads, buildings and other asset classes.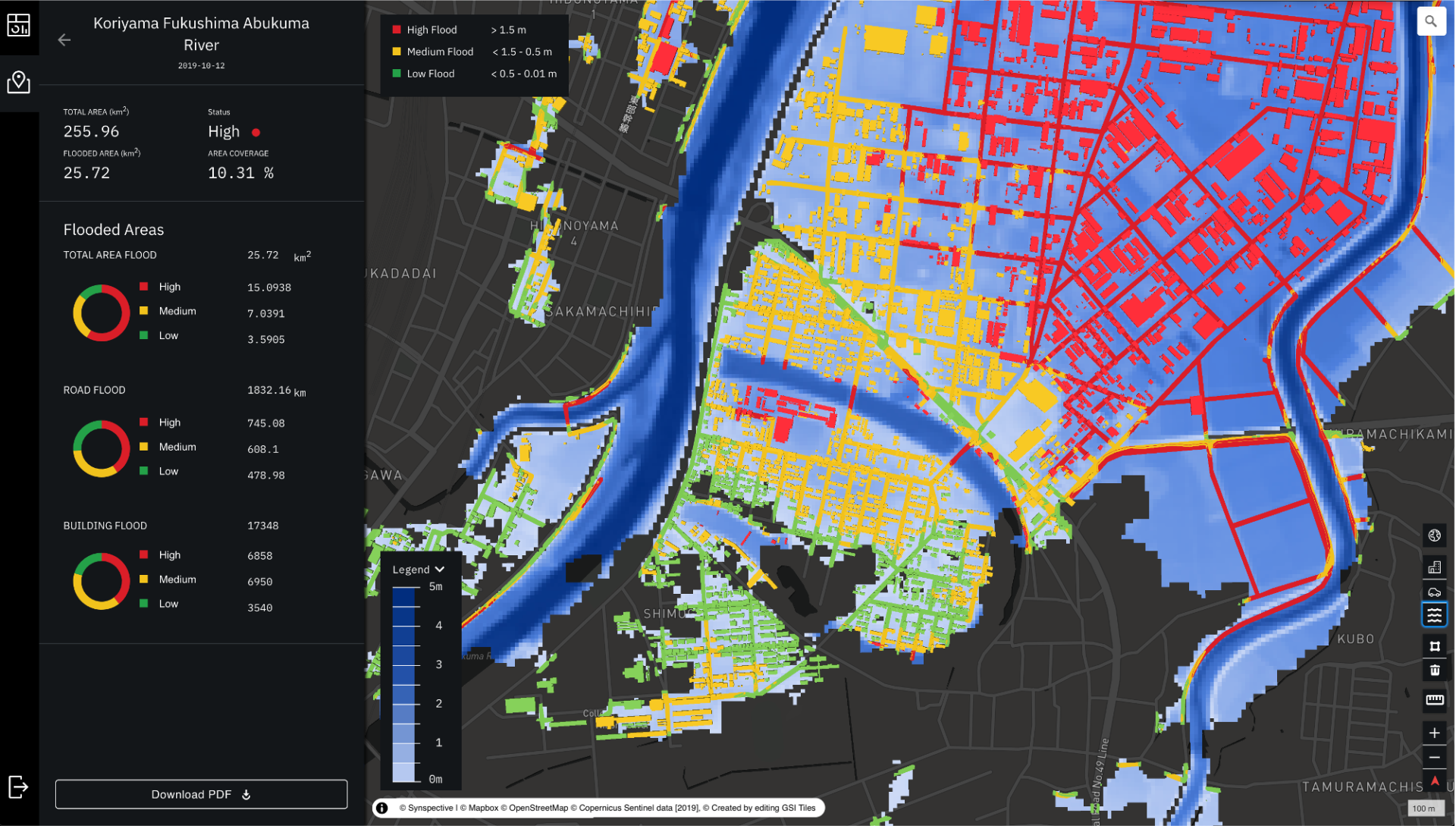 About FDA click here
With Australia entering its third La Niña event, flooding is sure to high on the risk management list for governments and asset owners alike and the use of SAR as a tool for assessment offers substantial benefits.
■ About Geoimage
Established in 1988, Geoimage is a leading independent specialist in satellite imagery and geospatial solutions. With decades of local, national and international experience working within the mining, engineering, oil and gas, agricultural, government and environmental industries, we have built trusted relationships with our clients and our partners based on insightful service, shared knowledge and aligned goals. Our success is achieved from the expert advice and innovative problem solving of our team. We are committed to translating our innovation and new spatial technologies into solutions that deliver greater efficiencies, lower costs and improved outcomes for our clients.
Established: 1998
Location: 59 Anderson Street, Fortitude Valley, Queensland
Representative: Mark Covington, Enterprise Solutions Manager
URL: https://www.geoimage.com.au/
■ About Synspective
Synspective was established in 2018 to realize a learning world and usher in a more sustainable future. Three of our satellites, "StriX," have already launched and are operating in target orbit. We aim to build a full constellation of 30 satellites by around 2026, enabling observations of target areas within two hours anywhere on Earth. We will leverage our technical capabilities and provide customers with the tools and insights they need to make data-driven, timely decisions in today's complex world.
Established: February 22, 2018
Location: 3-10-3 Miyoshi, Koto-ku, Tokyo
Representative: Motoyuki Arai, CEO