Satellite Ecosystem
Our future SAR satellite constellations are supported by ecosystem development, based on frequency, freshness and high resolution.
Synspective not only develops satellites, but also constructs an ecosystem. Suppliers provide us with inter-satellite networks or ground-based systems for satellite operations and data processing, all of which are to achieve the three key words: frequency, freshness, and high resolution.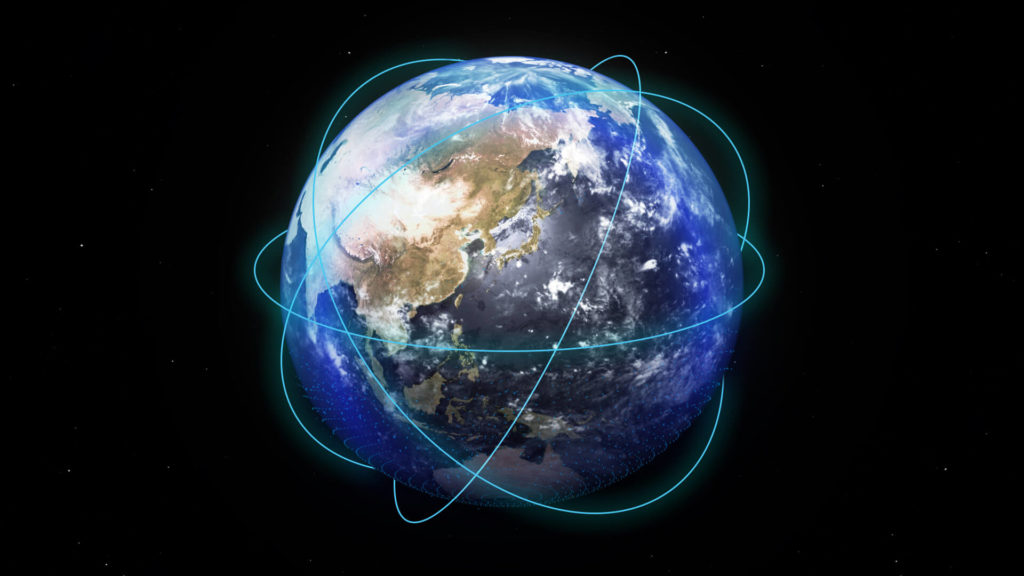 Realization of Constellation
The Synspective SAR has a simple configuration while still maintaining a similar performance with bigger SAR satellites. This feature is adequate for the industrialization of satellite production needed for quick installation of the constellation.
The SAR antenna can be stored in the small satellite configuration even though it is 5m long. The electronics stored within the small body of the satellite consist of an amp, control electronics and waveguides. The high power necessary for SAR operation is generated by the solar cells that are located on the back-side of the SAR antenna.
Synspective has also developed the functions specialized for the SAR according to a high power control unit and agile attitude maneuvers. We will also demonstrate precise orbit control methods for the InSAR and on-board deep learning technology.
Technologies for the future
Synspective realizes, with our partners, the network, data processing and autonomous control for satellites, as well as ground systems and factories. We are continually developing and researching necessary technologies in this field, and implement them to each generation.
The current technologies being developed are a new SAR system, high efficiency amps, upgraded SAR electronics, light weight and modifiable antenna, inter-satellite communication network, on-board data processing, agile tasking, on-board planning, fault detection using telemetry and test data, quick fault recovery, factory digitization, knowledge modelling (model-based systems engineering) and so on.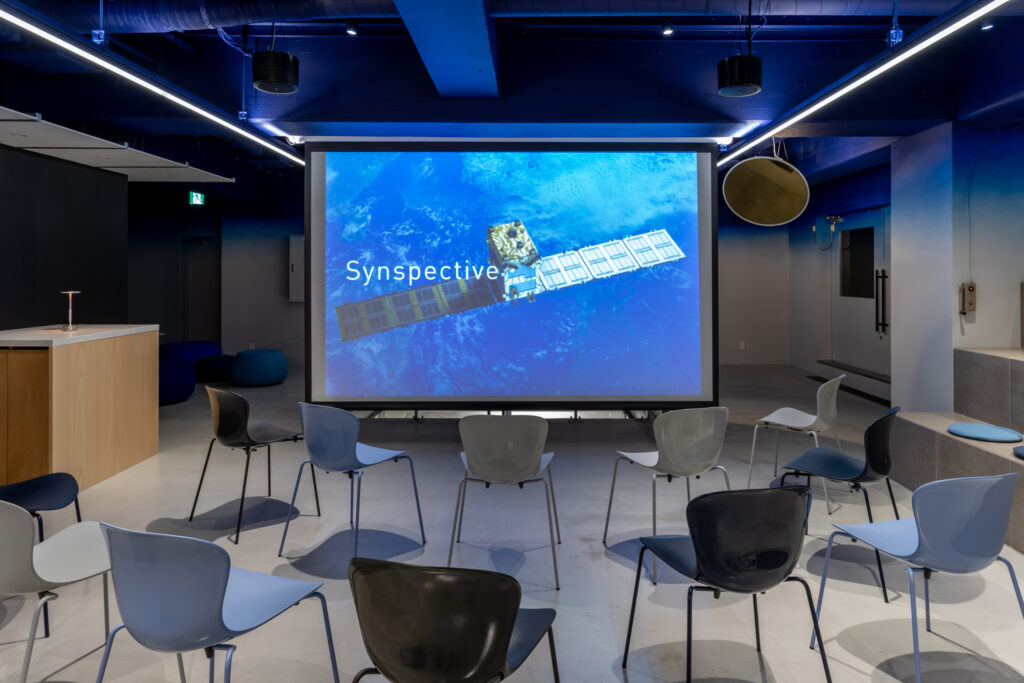 Message from the Satellite Development Division
Synspective is eager to work with people who share our enthusiasm for our product, value our expertise, and vision in establishing the SAR satellite ecosystem. We understand and realize our customer's needs by utilising agile development with the support of partner companies, government agencies and universities. Synspective needs broad areas of expertise and services of systems engineering, project management, SAR, radio, high power, ground/satellite network, data processing, edge computing, IoT, manufacturing, quality control/assurance, factory management, industrialization as well as electronics, mechanics, thermal, EMC, space environment, software, attitude/orbit control, materials, procurement, encryption in order to realize the quality of our services.
You can contact us either as a hire or as a supplier. We'd love to hear from you to discuss how we can be of assistance.