Synspective's StriX-α has taken a SAR Stripmap image of the Niagara Falls, One of the most famous waterfalls in the world, located on the border of the United States and Canada.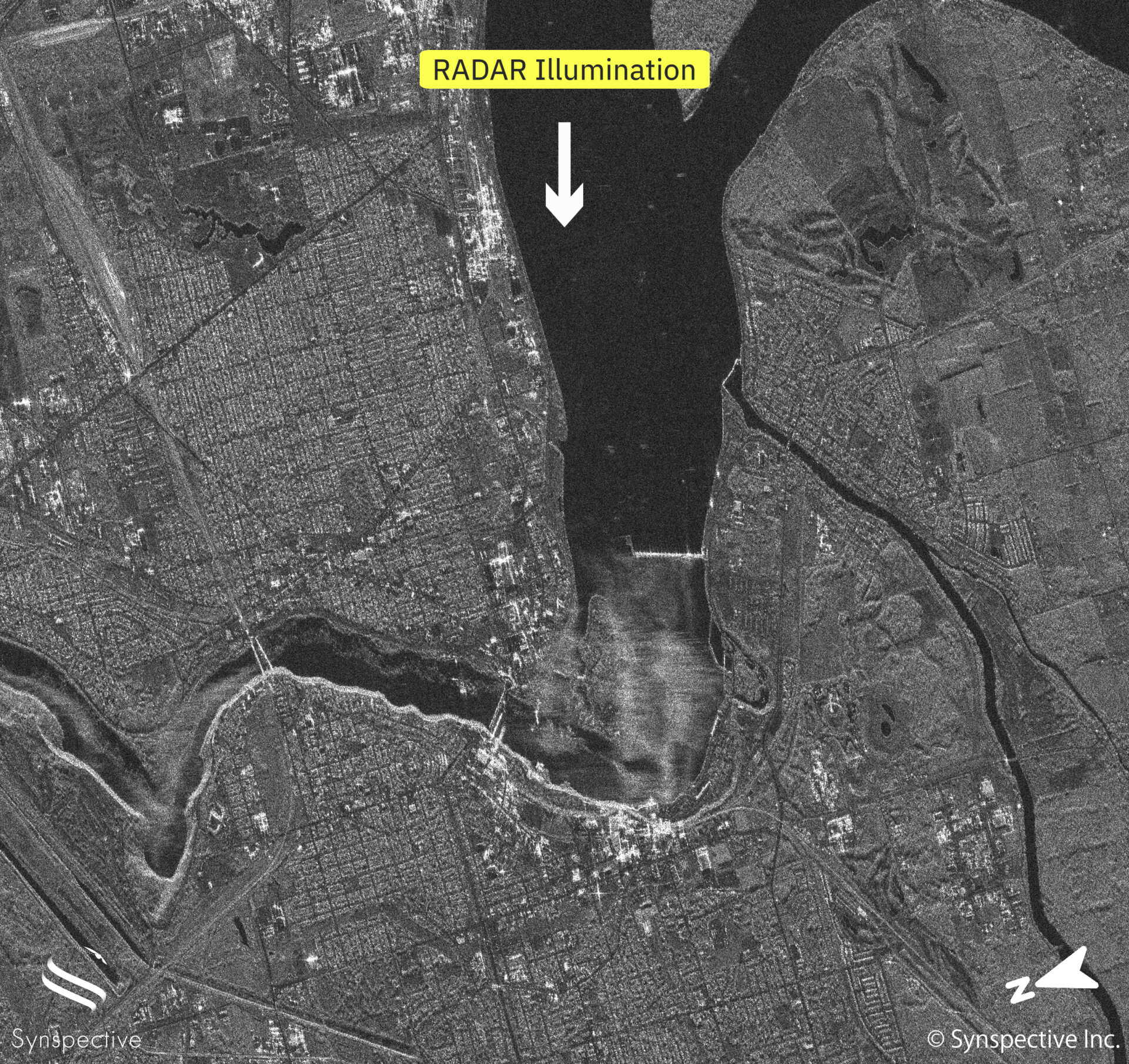 Observations
– Unlike conventional maps, where north is pointed up, this image's direction is according to the satellite's orbital direction, which is from north to south, meaning that the north is facing left.

– The bright backscatter of the waterflow is seen in the SAR image.

– Goat Island, located in the middle of the three waterfalls, is covered by part of the waterflow image. But, obviously, the island is not actually covered by the waterflow.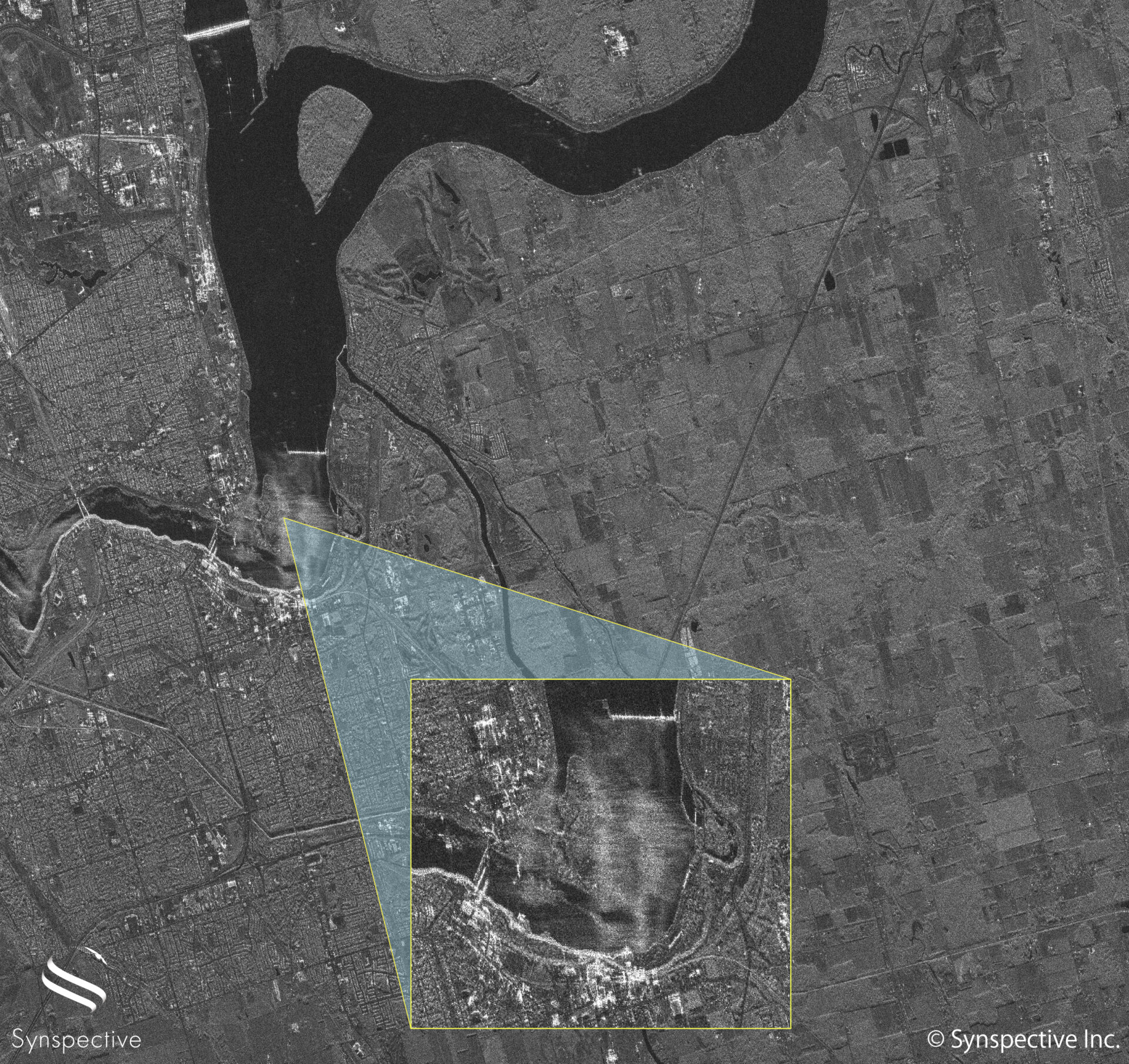 Orbit and Observation Geometry
In this scene, the orbit of StriX-α is Descending. Because of this observation geometry, the image of the water flow shifts left, hence part of the waterflow is covering Goat Island. Capturing a correct and/ or useful SAR image is heavily influenced by the angle and direction of StriX-α.
Synspective "StriX-α" has taken a SAR image of the Eiffel Tower