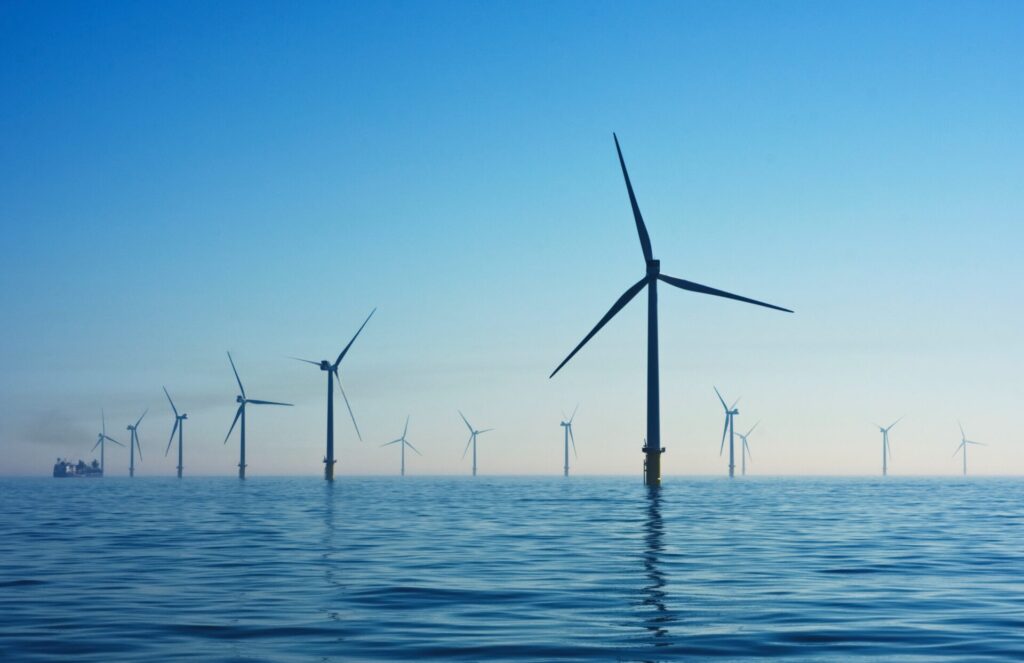 Overview
The case for renewable energy is gaining traction globally and wind power is garnering greater attention. Large-scale offshore wind power generation is already operating in the United Kingdom, Germany and Denmark, and the rate of renewables is increasing. Synspective analyzed SAR satellite imagery to estimate offshore wind speed in the Sea of ​​Japan which borders Akita and Yamagata prefectures.
Issue
Turbine location in offshore wind power greatly influences the amount of power generation. In today's Japan, businesses install measuring instruments to assess wind power according to national guidelines.
Measuring a wide area of a proposed site is an important factor in determining the best location. However, because measuring instruments are very expensive and data scarce, it is very difficult to determine the best location. SAR imagery makes it possible to remotely monitor and assess offshore wind speeds (m/s) over an extensive body of sea area. With the ability to capture wind speed near the sea level surface in high resolution, it is possible to regularly monitor and understand the effects of the topography and offshore wind power. Furthermore, SAR imagery can provide vital wind data to help businesses select the best locations for offshore wind power. We plan to offer wind data, with consideration of turbine height and size, in the foreseeable future.
Analysis Methods
Data derived from the scattering intensity (※1) of satellite radio waves are used for SAR image analysis. Wind speed is estimated by capturing waves on the sea level surface based on the scattering intensity and applying them to the model function.
(※1) Scattering Intensity
Microwaves emitted from the SAR sensor are scattered to detect physical properties on the Earth's surface. Surface roughness has a large impact on scatter intensity.
Analysis Results
The above map displays the results from the offshore wind speed analysis in the Sea of ​​Japan. The white colored areas have strong wind speeds which indicate that some of the coastal areas are confronted with wind streaks. The wind is blowing from southeast to southwest and it is believed that the mountainous terrain and wind speed are affected. With SAR imagery, terrain impact on wind speeds are estimated to be over 100km and we are able to detect both weak and strong points. 
Summary
Estimating offshore wind power with SAR imagery, it is possible to capture wind speed at a specific location, over an extensive offshore area, and even in planes. Furthermore, one can acquire and analyze historical data over time. High resolution and comprehensive wind speed data that can capture effects on topography and offshore wind power enables better decision-making in the site location process.
Synspective is building a constellation of 30 high-frequency, high-resolution SAR satellites to provide data and solutions to government and commercial outfits. With a full constellation, Synspective will be able to observe desired areas in any region of the world within two hours. Unlike traditional satellites and methods, SAR satellites are capable of observations in any climatological condition day or night and able to regularly monitor ground movements over a wide area. 
More use case from Synspective Solutions.