Synspective's StriX-α has taken a SAR Stripmap image of Toledo, Located on the banks of the Tagus river in central Iberia, Spain.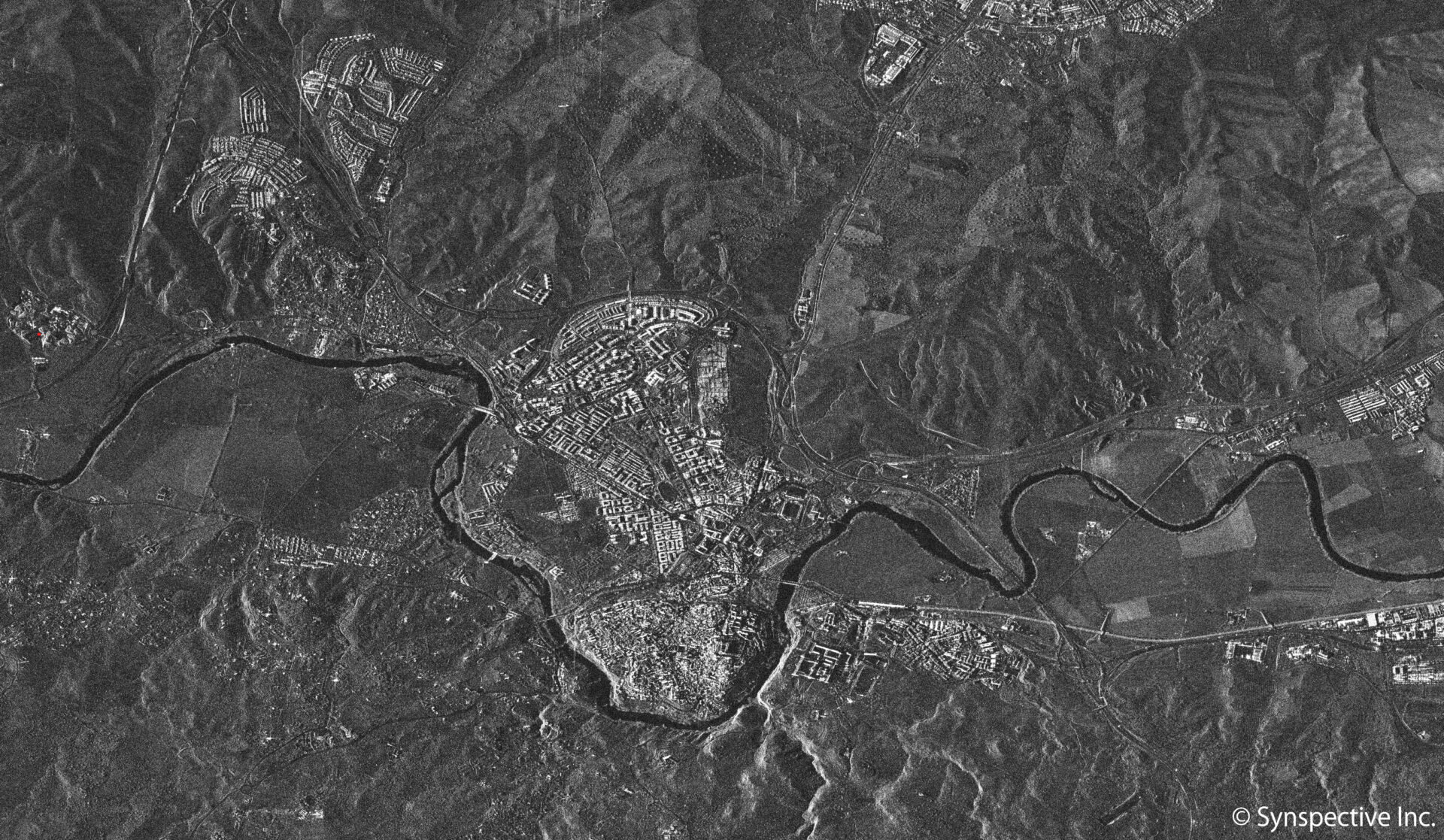 -About Toledo
As the capital of Spain until mid sixteenth century, Toledo is known as the "Imperial City" mirroring the unique historical blend of Christian, Muslim and Jewish cultures. The city is set on a hill over the plains of Castilla-La Mancha only half an hour from the modern capital, Madrid. SAR image depicts vast areas of hills surrounding the city with bushes and trees scattering.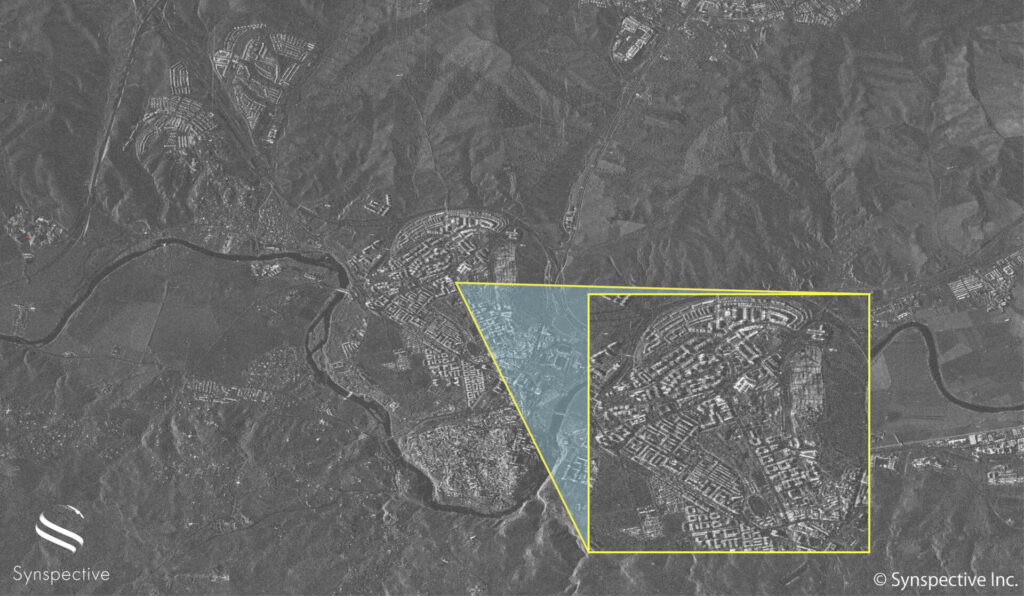 -Observations
In comparison to the optical images, the SAR image makes the city more clearly visible. This is because the land and the buildings have identical colors, making it harder to distinguish the difference from a distance.

While small alleys leading to 13th century high Gothic cathedral in the old town are rather hard to see, the neatly squared Interior courtyard buildings, especially in the northern part of the city, are vividly captured.





This image clearly shows where buildings, height difference and water are, showing that SAR is excellent for multiple observation applications, without being influenced by similar colors.
More from our "StriX"
Synspective's "StriX-α" has taken a SAR Stripmap image of the Pyramids of Giza