Synspective (Headquarters: Koto-ku, Tokyo; CEO: Motoyuki Arai) develops and operates Synthetic Aperture Radar (SAR) satellites and provides solutions based on satellite data analysis. We developed a ground deformation analysis device and method with a slope instability detection feature that identifies predictive changes of landslides and other disasters. We also filed a patent application (PCT/JP2022/026506) for our new invention.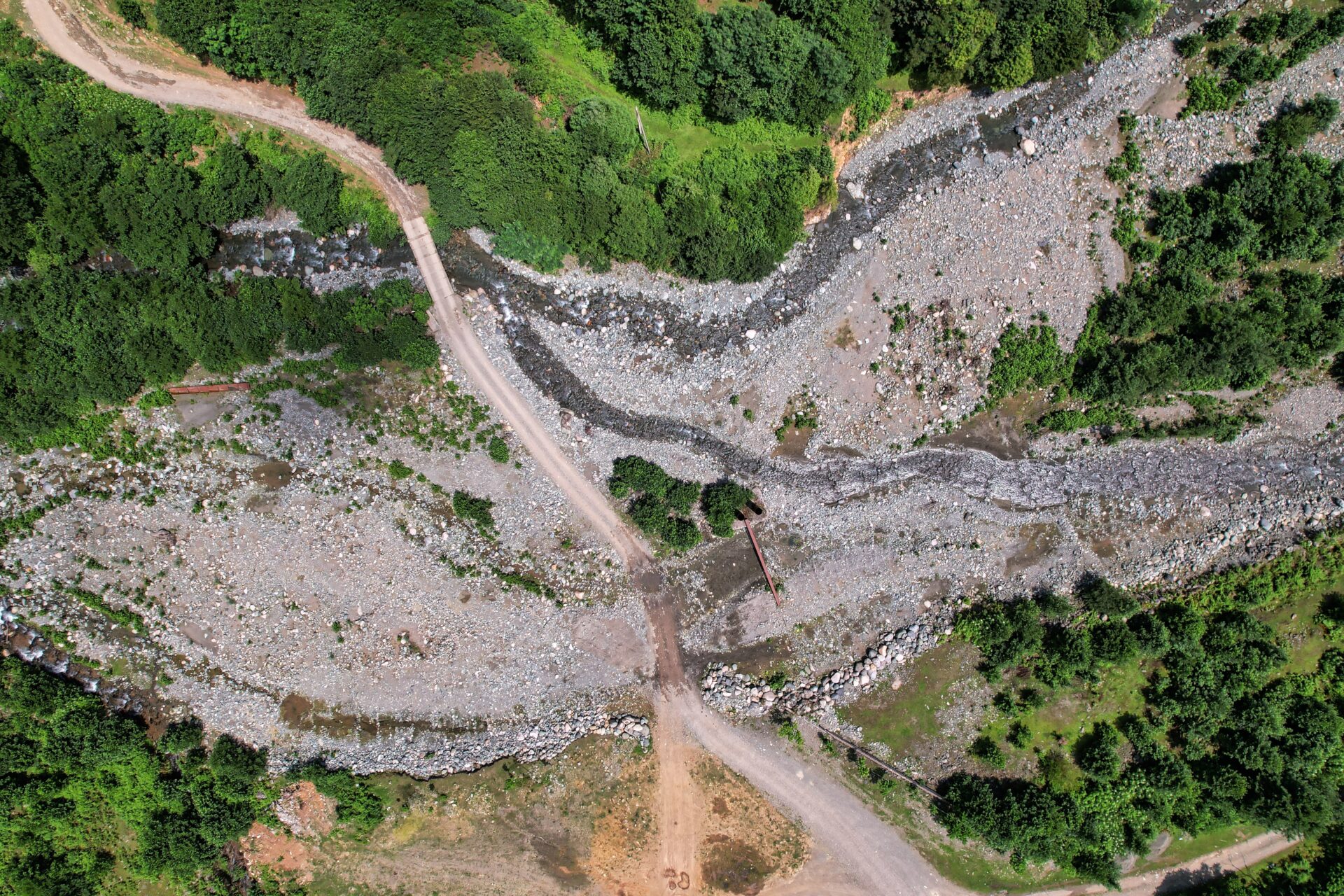 Summary
We have been offering our Land Displacement (LDM) solution service that uses SAR satellite data features to analyze wide-area ground deformation and provide actionable insights and results. This service can monitor ground changes in millimeter accuracy and display them in time-series order. In April 2021, we released a subsidence extraction feature that identifies potential land deformation and sinkhole occurrence (pending patent application: PCT/JP2021/003312) with the LDM service. 
Natural disasters, such as heavy rains, floods, and earthquakes, have a significant impact on the environment and threaten people's safety all over the world. We believe it is not only important to monitor ground changes but also to detect early disaster warning signs and issue alerts accordingly. With a new feature that can predict potential areas of ground subsidence, we have developed an analysis device and method to detect precursors of ground disasters such as landslides and slope failures. 
Use Case Report
Click here for " Use cases of InSAR analysis for landslide disasters"
Analysis Result Images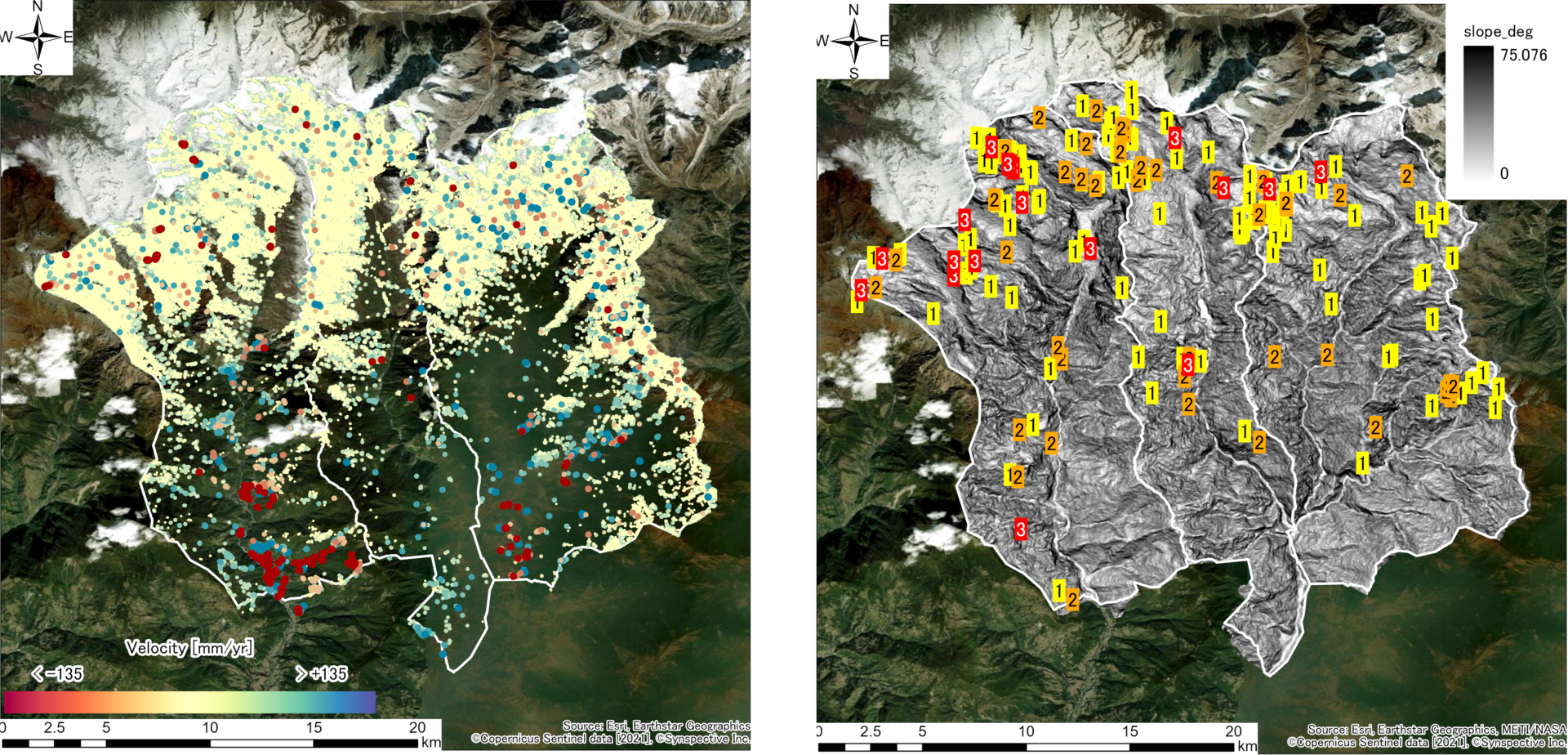 Distribution of unstable fluctuation points in local areas  (Source:Esri,Earthstar Geographics, ©Copernicus Sentinel data [2021], ©Synspective In)

Risk level display based on distribution of hotspot areas where ground deformation and changes are evident (Source:Esri,Earthstar Geographics METI/NASA, ©Copernicus Sentinel data [2021], ©Synspective Inc)
Potential Results
With this technology, we can understand a ground deformation situation, including when and where a change that could be a precursor to a disaster is occuring, and detect early disaster risk warning signs.  For example, it is possible to detect precursory phenomena before a ground disaster occurs. In addition, we can grasp a ground deformation situation and issue a warning by detecting precursory points in the saliency-based index within the time-series data. 
Synspective not only develops and operates satellites but also develops new solution services and analysis technology. In recent years, natural disasters have been occurring more frequently and have left enormous damage and destruction in their wake. We hope that new technologies with satellite data will make substantial progress toward realizing a safe and sustainable society.